Mumbai:
As we approach the Indian Naval Ship Betwa at the Mumbai harbour, it's just impossible to take your eyes off the commandos dressed in black, armed to the hilt with sophisticated automatic guns, guarding their warship.
It's Captain KM Ramakrishnan, with over two decades in service under his belt, warmly greets us. Walking through the other end of the Brahmaputra-class frigate, sailors are preparing for ceremonial functions that each naval ship carries out on August 15.
"Being on a warship one has to always be alert. But on Independence Day, the threat perception increases. So the vigil is greater and the security is much tighter," explains Commander Jithu George, Betwa's Executive Officer. "Around important days, it's literally being alert 24x7," he says.
But it's only when you spend a few hours with the men who are among the finest naval officers in the world, one understands that '24x7' isn't simply rhetoric. Navies across the world woke up and took note after a US destroyer was attacked by the Al Qaeda in the Yemeni port of Aden in October 2000 killing 19 sailors.
But their lives are not just physically stressful. It's a life away from families for weeks on end. Festivals, birthdays, anniversaries and holidays have ways been luxuries for the armed forces but more so for the Indian Navy.
"We are most often at sea and it's normal to miss our families. But my men are all professionals. Trained, motivated and ready to take on any eventuality. The concept of a holiday isn't as applicable to us," Captain Ramakrishnan explains.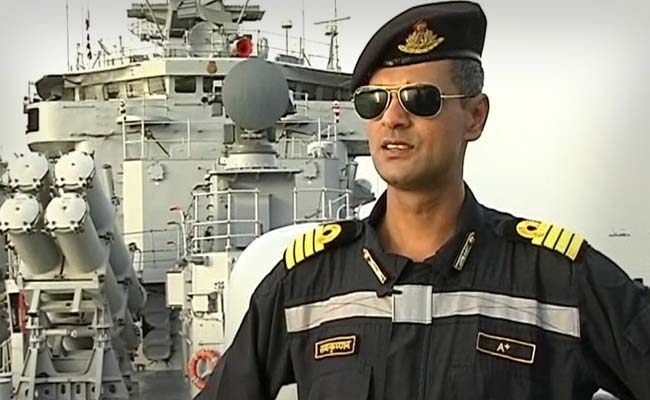 Suddenly, the dark monsoon clouds burst open; the port, the ships, the Mumbai skyline and the verdant hills across the mainland in Uran, all turn into a misty blur. Standing at the helicopter deck, we rush in to take cover.
The commandos on duty continue their vigil.