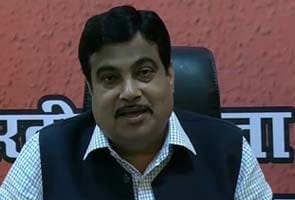 Mumbai:
Income Tax (IT) officials have started an investigation into BJP president Nitin Gadkari's Purti Power and Sugar Ltd (PPSL). This is in addition to the initial inquiry or what is being called a "discreet probe" by the Ministry of Corprate Affairs into companies that have invested in the BJP president's businesses, sources have told NDTV.
The IT departments of Mumbai and Pune will look into the investments made in PPSL, which have so far been murky and Mr Gadkari too has not been able to explain convincingly.
The IT department will probe the sources of the funds to PPSL as well as 18 companies that invested in Purti. NDTV in an expose found that investors included shell companies that either didn't exist or were not at the addresses they were listed at.
The expose also found that several shareholders in PPSL as well as other Purti companies were people employed by Mr Gadkari, including his part-time driver, an accountant as well as an astrologer.
(Read)
Sources have confirmed to NDTV that prima facie shell companies appear to have invested in Purti, but it might be difficult to prove if any favours were done in return.
The agency will submit a report to Central Board of Direct Taxes shortly.
Sources in the Corporate Affairs Ministry said that their initial inquiry will be conducted by the Registrar of Companies in Mumbai and Nagpur, where Mr Gadkari's Purti group of companies is registered, to verify if these investor companies have suppressed facts. If any evidence of wrongdoing is found, the sources said, the inquiry will be handed over to the special frauds unit of the ministry.