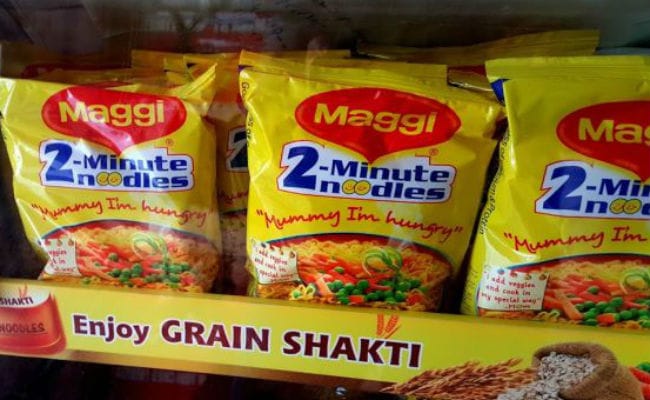 New Delhi:
After ordering a nationwide ban on Maggi Noodles, the government has asked manufacturer Nestle to pay Rs 640 crore in damages.
The claim has been filed with in the national consumer court in Delhi.
Nestle India said it has not yet received a copy of the complaint with the national consumer forum.
The instant noodles were banned as "unsafe and hazardous for human consumption" by India's food safety regulator in June; Nestle was also accused of violating labelling rules and misleading customers by declaring the noodles do not contain MSG or added mono-sodium glutamate (MSG), a taste enhancer.
Last week, the Food Safety and Standards Authority of India (FSSAI) said it had not given any clean bill of health for the popular snack despite Goa finding no evidence of excessive lead in samples.
In May, food inspectors in Uttar Pradesh said the noodles contained high amounts of lead, resulting in India's most significant food scare in nearly a decade. Nestle was then asked to recall all Maggi packets from shops across the country, even as it insisted its snack is safe.
Nestle has challenged the ban in the Bombay High Court, where a verdict is due soon.
Goa's Food and Drugs Administration (FDA) said it had sent Maggi samples to a government-approved laboratory for testing in June and the results showed the snack complies with food safety standards.