Ujjain (Madhya Pradesh):
At the ancient Mahakaleshwar Jyotirlinga temple in Madhya Pradesh's Ujjain, devotees were seen offering purified RO water to the 'Jyotirlingam' for 'Jalabhishek' (worship by offering water) instead of regular tap water on Thursday.

This change comes after the Supreme Court on Wednesday refused to interfere with the rituals observed at the historic temple. The matter in the top court was regarding protection of 'Jyotirlingam' at the ancient temple and it approved new worship norms, suggested by the temple management committee.
A body of intellectuals, Ujjaini Vidwat Parishad, had started the debate over the 'jyotirlingam' saying it has shrunk due to excessive 'bhaang shingar' (offering of bhaang) and 'panchamrit' (milk, curd, honey, sugar and ghee).


The temple, in its resolution, has permitted devotees to use a fixed amount of water measuring 500 ml in a small pot per person for '
Jalabhishek
'.
As per the resolution, water for 'Jalabhishek' should be taken from the Reverse Osmosis (RO) machine installed during the religious congregation of Simhastha in 2016, for which a connection was to be provided near the sanctum sanctorum.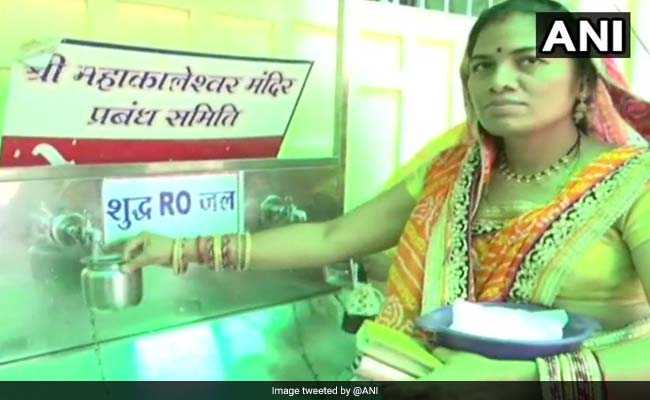 The top court said it has incorporated all suggestions given by parties and the resolution passed by the temple management committee has to be implemented.
It also said that it has neither interfered in the merit nor the religious ceremony of the temple in Madhya Pradesh.
Earlier, the top court had earlier taken strong exception over some display boards set up at the temple which had attributed new worshipping norms as directions of the top court.
The apex court had on April 5 said that its concern was only about the protection of the 'lingam' at the ancient temple, while observing that it was for the temple management to discuss and decide what religious rituals should be followed and how worship should be performed there.
It had said the court had never given any direction to implement new norms of worship, which were actually submitted by temple management committee in consultation with an expert committee set up by the court.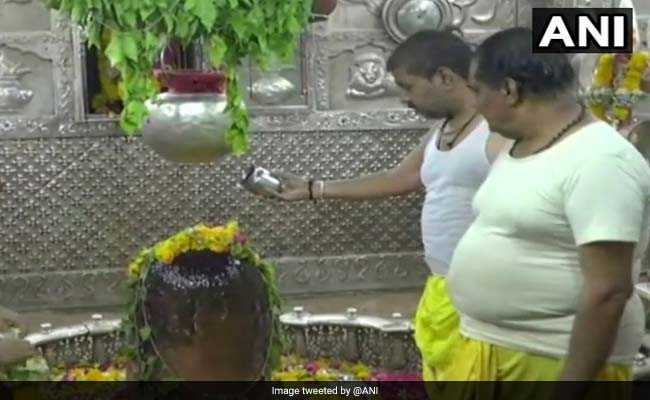 On August 25 last year, the top court had constituted an expert committee to survey and analyse the 'Jyotirlingam' and prepare a report stating the rate at which the deterioration in its size was taking place and measures to prevent it.
The committee was also directed to study other structures and the temple and submit recommendations on steps for overall improvement of entire premises and its preservation.
(With Inputs From ANI, PTI)
Get the latest election news, live updates and election schedule for Lok Sabha Elections 2019 on ndtv.com/elections. Like us on Facebook or follow us on Twitter and Instagram for updates from each of the 543 parliamentary seats for the 2019 Indian general elections.