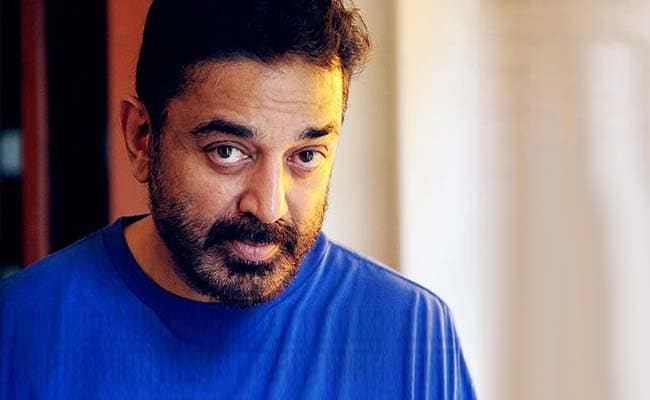 Boston:
Refusing to wade into the intolerance debate, noted actor Kamal Haasan has said he was against the word "tolerance" as he underlined that all communities need to "accept" each other to save the country from disintegration.
Mr Haasan, during a "fireside chat" with students of the Harvard University, said the country has already lost its two arms -- Bangladesh and Pakistan -- and all efforts should be made to maintain the unity and integrity of the country.
Making an analogy with a sweater "knit in green thread among other colours", Mr Haasan said, "You just can't pull (the green thread). There is no sweater left then."
"We have already lost the sleeves of the sweater -- Bangladesh and Pakistan (have) gone. It's a sleeveless sweater So let's keep the sweater. It's getting cold," he said amid applause from the young Indian students studying at the Harvard University and other higher educational institutions around Boston including the Massachusetts Institute of Technology.
Mr Haasan's answer came in response to a question from one of the students who wanted to seek his views on concerns about intolerance coming from popular Bollywood stars like Aamir Khan and Shah Rukh Khan.
"I am against the word tolerance. You do not tolerate; you accept a friend. Why should you tolerate everything? It is a view either you accept it or not accept it? Why do you tolerate?" Mr Haasan asked.
"Intolerance is there because you are tolerating it. Do not tolerate. Accept the Muslims as your co-citizens. Do not tolerate them. Accept the Hindus (as your co-citizen). That's the problem of tolerant. Accept it (Muslims) because you are not going to take away the green in your Indian flag," the popular Indian actor told the audience.