Ahmedabad:
A team of technicians has spread out across Gujarat for a very delicate job - inserting chips in the ears of cows. Thousands of cows are being mapped and will soon have unique IDs almost on the lines of Aadhaar cards.
A month ago, Prime Minister Narendra Modi's home state also passed a law for a life term for anyone found guilty of killing cows.
For the digital tracking of cows, a Radio Frequency Identification Device is being used, say officials. The state government says the project is aimed not just at monitoring the health of cows and their productivity and but also at tracking the illegal sale or theft of the animal.
Almost 37,000 cows will be given a unique identity number in the first phase in Gujarat, which has over six million cattle.
The state "Gauseva and Gauchar Vikas Board" has set up a central server system at its headquarters in Gandhinagar to collate all the data.
A team of experts from the board are covering around 200 cowsheds and animal shelters and inserting a small needle-shaped chip into the earlobe of cows to create a digital identity. All information on the animal will then be stored digitally.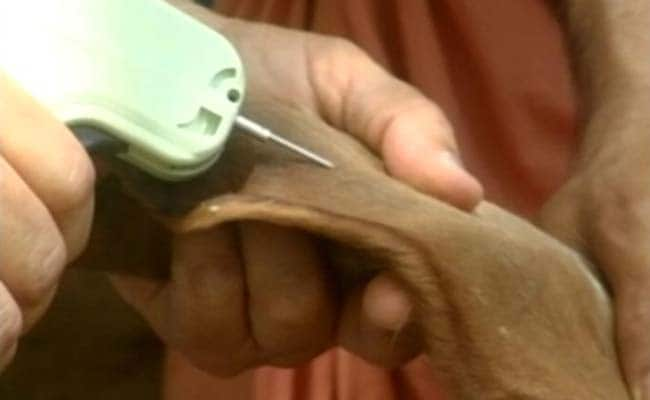 "The name of the shelter, the name of the cattle, colour types, breed, shape of the horns, date of birth and productivity will all be fed into a central server,'' said project coordinator, Kiran Balikai.
The first phase of the project will cost the state government about Rs 2.8 crores and cover pure-breed cows of the Gir, Kankrej and Dangi variety. There is also a plan for a GPRS system to track the movement of cows outside the shelters.
"The data collated from shelters will then be transferred to the central data base, '' said Vallabh Kathiriya, chairman of the cow board.
Follow NDTV for latest election news and live coverage of assembly elections 2019 in Maharashtra and Haryana.
Subscribe to our YouTube channel, like us on Facebook or follow us on Twitter and Instagram for latest news and live news updates.