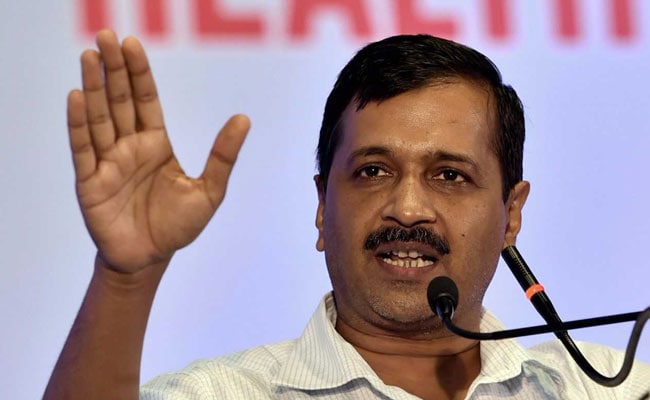 New Delhi:
Delhi Chief Minister Arvind Kejriwal's plea, questioning the decision of a judge to expedite the hearing of Finance Minister Arun Jaitley's defamation suit against him, was rejected by the Delhi High Court today. Five other AAP leaders have been accused in the case as well.
The judges said fast-tracking of trials was the "need of the hour" and the appeal was "misconceived and is devoid of merit". Dismissing it, the judges said, "They (AAP leaders) should not have filed this."
The two judge bench of Acting Chief Justice Gita Mittal and Justice C Hari Shankar also noted that the AAP leaders had admitted that disparaging remarks were made by lawyer Ram Jethmalani during the cross examination of Mr Jaitley.
On August 25, the court had pulled up the Chief Minister for questioning a single judge's decision to expedite the hearing in the defamation case, remarking it was answerable to the Supreme Court for delay in trials. The Chief Minister and AAP leader Ashutosh then challenged the decision of the judge, which was heard by a two-judge bench.
Mr Jaitley had sued Mr Kejriwal and five top AAP leaders in 2015 and sought Rs 10 crore as damages after they accused him of corruption during his 13-year tenure as the boss of the DDCA, the powerful cricket association that handles Delhi and its surrounding areas.
Late last month, Mr Kejriwal faced a second defamation suit after his lawyer, Ram Jethmalani used the work "crook" while cross examining Mr Jaitley. The senior advocate said the term had been authorized by his client. After his explanation, Mr Jaitley filed another defamation case and sought another 10 crore as damages.
When Mr Kejriwal denied it and sacked Mr Jaitmalani, the 93-year-old claimed the Chief Minister had used far saltier terms to attack Mr Jaitley.
Mr Jaitley has denied all the allegations levelled by the AAP leaders, claiming they made "false and defamatory" statements in the case involving the DDCA, thereby harming his reputation.
With inputs from PTI