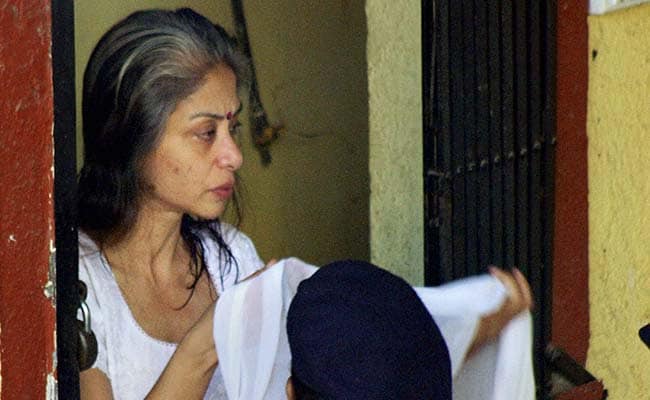 Highlights
Indrani Mukerjea jailed on charges of murdering daughter Sheena Bora
P Chidambaram's son, Karti, helped her business: investigators
Illicit approval for foreign investment of over 300 crores: investigators
New Delhi:
Indrani Mukerjea, jailed in Mumbai on charges of murdering her daughter, must be brought to Delhi soon to answer questions in a case involving Karti Chidambaram, the son of former Finance Minister P Chidambaram, say investigators.
The Enforcement Directorate, which handles financial crimes, has asked for permission to bring Ms Mukerjea, 45, to Delhi, but the fact that she is needed for court hearings in Mumbai for the murder trial is a complication.
"The CBI court (in Mumbai) said that she is needed for trial,'' said Ms Mukerjea's lawyer, Gunjan Mangla, to NDTV, "so let us see when she travels to Delhi.''
Ms Mukerjea was arrested in 2015 for allegedly strangling her daughter, Sheena Bora, and then setting her body on fire. While Ms Bora was alive, she was presented as Ms Mukerjea's sister. After she was killed, Ms Mukerjea told her friends and Ms Bora's fiance that she had relocated to America abruptly. Though investigators have yet to share what they believe was Ms Mukerjea's motive, the mother and daughter had a tense relationship because Ms Bora was engaged to Rahul Mukerjea, whose father, Peter Mukerjea, is married to Indrani Mukerjea and is also in prison.
In 2007, Indrani and Peter Mukerjea set up the INX network of television channels. They sold their stake two years later amid allegations of embezzlement.
The Enforcement Directorate says that the Mukerjeas were helped in 2008 by Karti Chidambaram in getting clearance for foreign investment worth nearly 300 crores in their media empire. In return, the agency says, Karti Chidambaram received kickbacks; he has denied the charges and has been questioned twice about this case.
Last week, former Finance Minister P Chidambaram, said that investigators should question him instead of harassing his son. Agency sources told NDTV that there are currently no plans to question the former minister. "We do our investigations in a structured manner,'' said a senior officer.
Enforcement Directorate sources said that they want to see if Indrani Mukerjea acknowledges approaching Karti Chidambram for any help; they also want to question her about any links to a firm named Advantage Strategic Consulting Services, which they believe received the kickbacks for him.