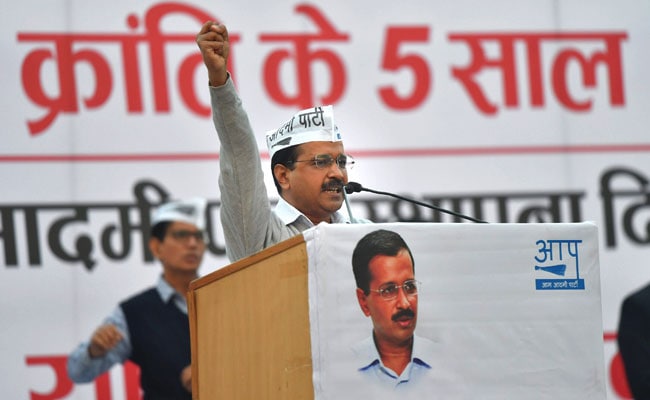 Highlights
Sushil Gupta and ND Gupta are Aam Aadmi Party nominees for Rajya Sabha
Kumar Vishwas, who co-founded AAP, hoped to get a Rajya Sabha seat
18 people declined Arvind Kejriwal's offer to represent AAP in parliament
New Delhi:
After 18 people, including ex-Reserve Bank chief Raghuram Rajan said no, Arvind Kejriwal's
Aam Aadmi Party
named one senior party leader Sanjay Singh and two little known men, evidently added hurriedly to its list of three nominees for the Rajya Sabha from Delhi. Many asked - "Who are these two Guptas."
The announcement was made by Delhi's Deputy Chief Minister Manish Sisodia a day before the last date for filing nominations for the Rajya Sabha elections. Mr Sisodia was distinctly awkward, made several gaffes, despite constantly taking cues from notes and refused to answer questions on the background of businessman Sushil Gupta and chartered accountant ND Gupta, now headed to Parliament to represent AAP.
The only connection with the party to emerge so far is their caste, which they share with Delhi Chief Minister and AAP boss
Arvind Kejriwal
, critics allege.
Sushil Gupta quit the Congress a little over a month ago, on November 28, 2017, and immediately joined AAP. A week before that he was introduced to Arvind Kejriwal by a party legislator who has asked not to be named. The agenda of the meeting was how Mr Gupta can help the party in Delhi and Haryana, in particular with AAP's financial troubles.
It took two more meetings for Arvind Kejriwal to offer him a Rajya Sabha seat, sources said. Sushil Gupta is in the real estate business and he has declared assets worth Rs 164 crores in an election affidavit filed today.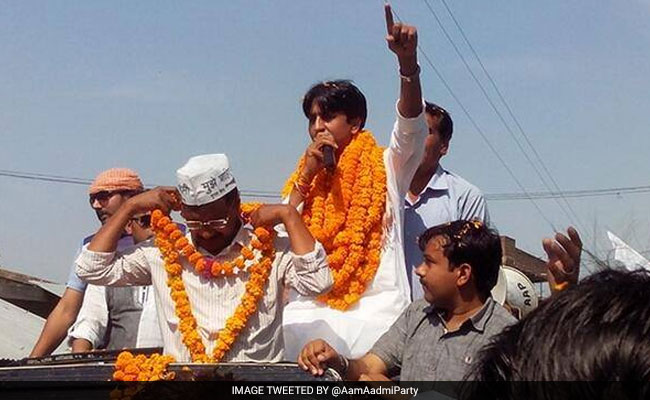 AAP is facing a huge fund crunch. Donors have stopped giving money to the party, needed to fight elections. Sushil Gupta has reportedly also promised jobs for various AAP volunteers growing restless by the day. Forgotten is the election he lost as a Congress candidate from the Moti Bagh constituency in the 2015 assembly election to a BJP candidate. Also, that just three months ago he was supervising the pasting all over Delhi, of posters against Arvind Kejriwal.
ND Gupta, a top chartered accountant, has had a longer association with the party than the other Mr Gupta. Five years. Party sources say the Rajya Sabha seat pays a debt for free tax and financial advise to the party, which is grappling with over 35 Income Tax notices. He is said to have been introduced to Arvnd Kejriwal by party treasurer Raghav Chadha, a chartered accountant himself.
While AAP chose these candidates after being turned down by many others, it has received lacerating criticism from former partymen like Yogendra Yadav and Mayank Gandhi and political rivals alike. The BJP said AAP had sold its tickets for a prize, the Congress called it desperate move to get wealthy businessmen on their side.
Kumar Vishwas
, who co-founded AAP with Arvind Kejriwal and Manish Sisodia, had hoped the party would send him to Parliament. But Mr Kejriwal refused to consider his candidacy; he accuses Mr Vishwas of attempting a coup to overthrow him as AAP boss.
Publicly declaring war on Arvind Kejriwal as AAP announced its Rajya Sabha nominess, Kumar Vishwas said, "In the last one-and-a-half years, I spoke the truth, whether it is Arvind Kejriwal's decisions or issues like surgical strike, irregularities in ticket distribution, softness towards extremists in Punjab, JNU incident, among others, and I have been rewarded in the form of punishment. I think that it is a moral victory for a true revolutionary, poet and friend."
That is set to happen on January 16, when the elections will be held. Delhi has three Rajya Sabha seats and AAP will win all three. The voters are members of Delhi's assembly - 66 out of 70 belong to AAP.
It is true these are names party had to settle with since no one took their offer, some shied from politics, some from the AAP banner and the direct conflict it might put them with BJP. One prominent lawyer is said to have agreed but later said no saying his astrologer advised him otherwise. So desperate and out of choice, AAP has sent Rajya Sabha a mixed bag, Sanjay Singh a sharp politician to be parties voice in the Parliament and the other to contribute in party's survival.