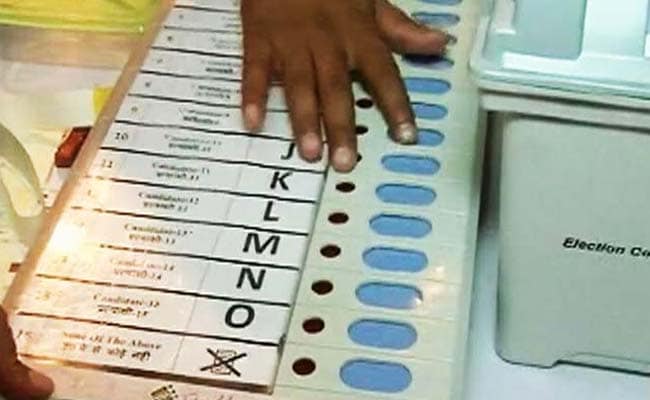 Nashik:
In a first in Maharashtra elections, drones will be deployed as the eye in the sky to monitor the Malegaon Municipal Corporation elections on Wednesday, a top official said. Police Commissioner Rakesh Ola said that the police have hired four private drones to cover important and congested areas in the city with a population of around 7 lakh on polling day on Wednesday.
"In Malegaon, there are some areas which are very congested with extremely narrow bylanes which can be effectively monitored by drones. In case of any situation, the control centre can immediately rush additional security forces there," Mr Ola told IANS.
Successive trials of the drones were carried out at different locations on Tuesday, he added.
A State Election Commission (SEC) official said that maintaining law and order to ensure peaceful elections is the responsibility of the local agencies and they are authorised to take any suitable measures for this.
Malegaon, around 280 km north-east of Mumbai in Nashik district, was rocked by two terror attacks in 2006 and 2008. Elections are to be held for 83 of the 84 wards. One Congress candidate has been declared elected unopposed.
Besides Malegaon in Nashik, Bhiwandi-Nizampur City Municipal Corporation in Thane district and Panvel City Municipal Corporation in Raigad district will also vote on Wednesday, said a State EC spokesperson.
A total of 1,251 candidates are in the fray in the three civic bodies for 252 seats to be elected by nearly 1.30 million voters.
While Malegaon is currently controlled by the Nationalist Congress Party-AIMIM alliance, the Bhiwandi-Nizampur City Municipal Corporation is ruled by a Congress-led alliance.
This is the first election to Panvel's Municipal Corporation after it was formed in October 2016.
All the poll results are to be declared on May 26, the state EC spokesperson said.