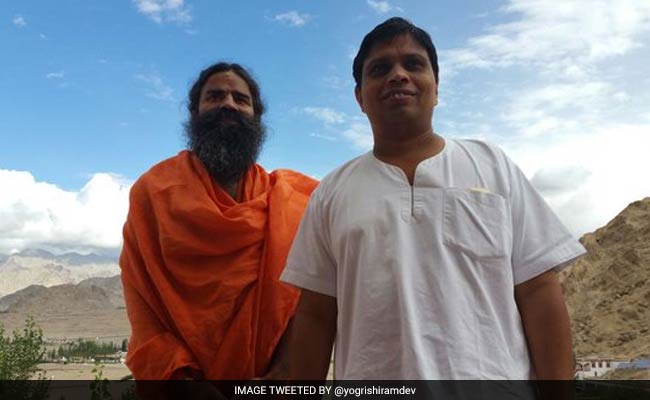 New Delhi:
A day after the Noida police arrested a man for impersonating the Managing Director of Patanjali Ayurved Limited, Acharya Balkrishna on Facebook, he demanded strict punishment for the accused.

"People like him who indulge in such malicious activities should receive harsh punishment. Even the government should look into the matter so that such incidents don't take place in the future," he told the reporters.

Mr Balkrishna also thanked the Noida police for taking prompt action against the accused.

"There have been some impersonators who have been indulging in indecent conversations online with my women followers in an attempt to tarnish his image and that of the company's," he added.

Soon after the man was arrested by the Noida police, Patanjali spokesperson SK Tijarawala claimed that a deliberate effort was being made to defame religious leaders, and called for stern action against the accused.

"What has happened is against the culture, religion, and values of Indian society, and an attempt to defame religious leaders by spreading false information about them. Accused in such cases should be given the same punishment as that given to those guilty of rape," he tweeted in Hindi.

@bst_official@rajnathsingh@rsprasad@ANIhttps://t.co/AJhkppIkL3

- Tijarawala SK (@tijarawala) August 11, 2018

Mr Tijarawala had earlier appealed to Prime Minister Narendra Modi to introduce a stern law to protect social media from becoming a weapon of sabotage. Earlier, a morphed image of Yoga Guru Ramdev was posted in a WhatsApp group on International Yoga Day.