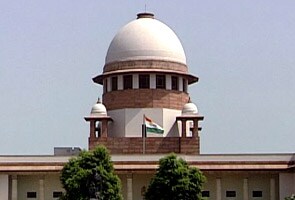 New Delhi:
The Supreme Court today questioned the Army over light punishments given to its officers for illegally selling service weapons and ammunition to arms dealers and private persons.
The court observed, "These officers are running an industry... can we close our eyes?" It asked whether reprimands and fine of just Rs 500 and forfeiture of service were adequate. The top court also asked the Centre to file affidavits on its stand.
Supreme Court's observation came during the hearing of a Public Interest Litigation or PIL filed by lawyer Arvind Kumar Sharma. In his petition, Mr Sharma highlights the arms racket carried out by Army personnel who buy weapons from Army and sell it to dealers.
Additional Solicitor General Paras Kuhad, representing the Centre, informed the court that disciplinary action had been taken against 73 Army officers; he also told the court that some officers are even subjected to court martial.
The Centre also said that promotions of some of the officers were withheld. It also urged the court that it should not entertain PILs like this and act only when cases reach court by appeals.