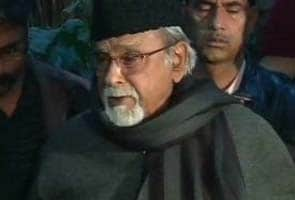 Gurgaon:
Former Prime Minister Inder Kumar Gujral has been admitted to the Medicity Medanta Hospital in Gurgaon with a lung infection and his condition is said to be "serious".
Mr Gujral, 92, who has been unwell for sometime, was put on the ventilator on Saturday after his condition deteriorated. He was on dialysis for over a year now and had contracted a serious chest infection some days ago.
His son and MP Naresh Gujral said he was not well and was serious.
Hospital sources said Gujral's condition is "near stable".
Gujral was admitted to the hospital four days ago with complaints of chest pain.