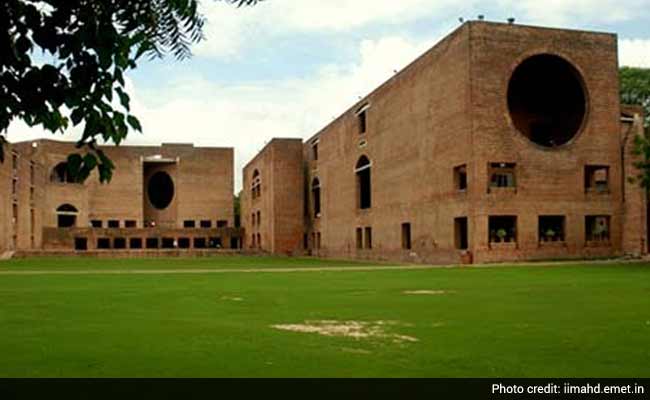 Highlights
Fee hiked to Rs. 19.50 lakh from Rs. 18.50 lakh
Enhanced fee is applicable from the 2016-18 batch
Part of institute cost increase is reflected in fee increase, says IIM-A
Ahmedabad:
The Indian Institute of Management, Ahmedabad (IIM-A), the country's premier business school, on Wednesday announced a fee hike of Rs.1 lakh for its two-year Post Graduate Programme effective from the 2016-18 batch.
An official communique by the institute said: "IIM-A Board has approved the increase to Rs.19.50 lakh from Rs.18.50 lakh. The enhanced fee is applicable from the 2016-18 batch."
The amount is a cumulative fee for both years, including tuition, academic support like case materials and books, accommodation, basic health care, medical insurance, and alumni association membership.
Justifying the hike, the communique said: "IIM-A fee increases have tended to lag inflation rate over the past several years. Taking 2009 as base, even with the proposed increase, 2016-18 fee would be 10 percent lower than inflation adjusted terms compared to 2009-11 fee.
"The institute costs have been rising in step with inflation. Although we continue to drive for efficiency, part of the cost increase is reflected in fee increase."
The statement quoted Ashish Nanda, Director of IIM-A, as saying: "We are committed to continue offering deserving students the most generous scholarship scheme among management schools in India."