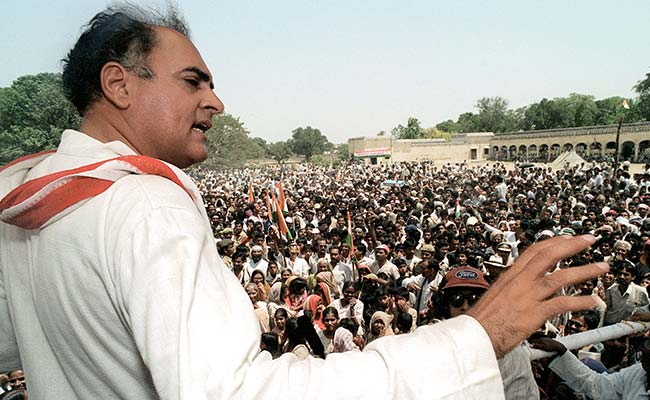 Highlights
Robert Payas was convicted for conspiracy in Rajiv Gandhi's assassination
His death sentence was reduced to life imprisonment by Supreme Court
Ex-PM Rajiv Gandhi was assassinated in 1991 during an election campaign
Chennai:
Robert Payas, one of the seven convicts serving a life term for former Prime Minister Rajiv Gandhi's assassination, has asked the Tamil Nadu government to kill him. In an appeal to the state, Payas said he did not have any hopes of getting released and appealed for a "mercy killing".
A Sri Lankan national, Payas is one of the seven people serving time in prison for the conspiracy to assassinate the former Prime Minister on 21 May 1991 during an election rally at Sriperumbudur.
Payas has claimed that after spending 26 years in jail, he believes there is no longer any hope of him getting released.
"Despite the Tamil Nadu government supporting me, no efforts are being taken. Both the Central governments, (previous Congress-led coalition UPA and the BJP-led NDA) have remained silent on this issue and seems to me like both want my life to end in prison," Payas has written in a letter to the state government.
With his family also not visiting him, he said he doesn't want to live like this anymore and wants a mercy killing and hand over the body to his family.
A trial court had sentenced 26 accused to death under the Terrorist and Disruptive Activities (Prevention) Act, or TADA, in 1998. The next year, the Supreme Court freed 19 of them, upheld death for four and reduced the sentence to a life sentence for three others. Payas, a Sri Lankan national, was among those to be spared the gallows but he had to spend the rest of his life in jail.
No one has been executed so far; the death sentence was either not carried out or commuted to life sentence due to delays. In one case, Nalini Sriharan, Congress president Sonia Gandhi had backed her plea for clemency for the sake of her daughter born in prison who now lives in UK.
The J Jayalalithaa-led Tamil Nadu government attempted to release the seven convicts in 2014 but the central government blocked the effort, calling the killing of the former PM Gandhi on Indian soil a "diabolic act".
The Centre had approached the Supreme Court against the state's decision. After two years, a five-judge bench of the top court ruled that the state government did not have the powers to take a call to release convicts sentenced under a central law and a case investigated by a central agency. In this case, the Central Bureau of Investigation had probed the assassination.
The Tamil Nadu government has written to the central government on more than one occasion after the top court's verdict to seek the release of the convicts.