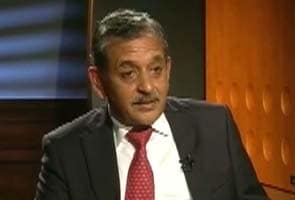 New Delhi:
In a discussion with NDTV, outgoing director of Central Bureau of Investigation, AP Singh, touched upon several key cases of his tenure.
Below are the highlights of his interview:
On why CBI director met Jan Lokpal activists:
When terror went with NIA we were no longer investigating terror cases
If we are not investigating corruption , what do we do?
Our raison d'etre is that we are an anti-corruption agency , so we met civil society activists.
Supreme Court Monitoring is welcome: CBI Director
In many cases SC monitoring is welcome because it speeds up then process
Like in 2G, we have daily hearings, special courts set up.

On Aarushi Talwar case:
It was a difficult case. I am very happy it is on trial
We had a lot of evidence
There was lot of difference of opinion within the CBI too