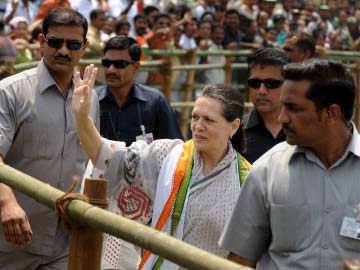 New Delhi:
The Huffington Post has removed Congress President Sonia Gandhi from its list of the world's richest leaders, which it posted on its website on Monday.
A note from the Editor says "Gandhi was originally included based on a listing on a third party site which was subsequently called into question. Our editors have been unable to verify the amount, removed the link, and regret any confusion." (
Read revised Huffington Post story
)
Mrs Gandhi, 66, had been placed No 12 on the list with the news website claiming she is worth 2 billion dollars. It had not explained how it calculated its list of "the 20 richest world leaders currently in power."
The original article went viral in India and Sonia Gandhi was trending on Twitter. The Congress had trashed the report with union minister Manish Tewari offering this acerbic advice: "If Huffington Post would stick to huffing puffing then I think they would do a much better job for themselves."