Patna / Bhubaneswar:
At the Barbatta Primary school in Bihar's Saran district, there is a last minute rush to put toilets in place. When we visited, four workers were drilling and putting together toilets made from iron sheets with metalled commodes.
On Independence Day, all schools across the country are supposed to have separate toilets for boys and girls - a promise made by Prime Minister Narendra Modi from the Red Fort last year. And so, the last month has been a scramble at most places in Bihar.
At another school in Saran for instance, toilet blocks were readied just two days ago, and will be handed over to the school shortly.
For girls like 10-year-old Ranju Kumari, a class five student, a functional toilet will mean no more running back home or to the fields. "Earlier we used to go out, once these toilets are functional we will go here only," says Ranju.
But teachers say the toilets have not been given water supply yet - a problem found in many schools in the state. "To go to the toilet, we have to fetch water from the only hand pump which is at a distance. I think that is a big problem," says Satish Kumar a teacher at the school.
On paper at least, the progress of the toilet project seems very good. According to statistics released by the government, 98 percent of the four lakh toilets that were to be constructed across the country in in the last one year have been completed. States that have not completed all toilets are Bihar, Chattisgarh and Odisha.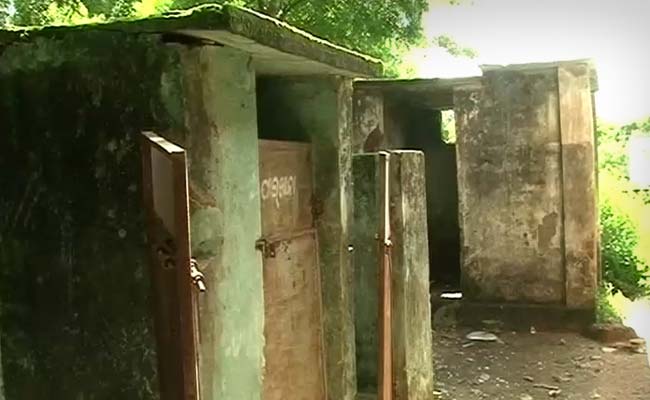 At an 84 per cent completion rate, Odisha has been the worst performer. A school on just on the outskirts of Bhubaneswar is one among the many in the state without a proper toilet. Priyanka Hota, a class seven student, says she has often rushed back home in the middle of her classes to use the toilet.
The state government says a rush to meet deadlines won't help. Debi Mishra, Minister for School and Mass Education in the Government of Odisha says, "We want a good in the toilets. It requires some time. It is a remarkable that we have completed more than 11,000 toilets by now. Hopefully, within a month, we will complete the rest."