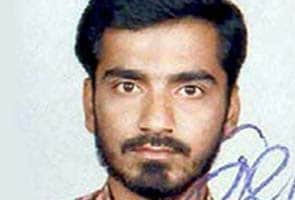 New Delhi:
When suspected 26/11 handler Sayed Zabiuddin Ansari alias Abu Hamza alias Abu Jundal was arrested by the Delhi Police, experts hailed it as a big catch for Indian security agencies. Hamza was one of the six instructors or handlers of the 10 terrorists who attacked Mumbai on November 26, 2008 and his arrest is expected to reveal more facts about the Mumbai operation that continues to cast a shadow on India-Pakistan ties.
The Delhi Police officially maintains that he was arrested on June 21 - without explaining why he would risk travelling to India, or how he boarded a plane given that there's an Interpol red corner notice (the equivalent of an international arrest warrant) for him. But some reports say he was deported from Saudi Arabia.
But how did our security agencies manage to track Hamza?
Sources said India tracked Hamza for over a year before it could nab him. They say Hamza was first identified by an operative of Lashkar-e-Taiba, Lal Baba Mohammad Sheikh, who was detained in connection with the February 2010 bombing of German Bakery in Pune. He identified Hamza's voice as Abu Jundal, one of the Lashkar commanders involved in the 2008 Mumbai attacks, sources added.
Based on this information, security agencies carried out some background checks and were able to identify Hamza's family.
But there was a twist in the tale. Hamza, alias Sayed Zabiuddin Ansari, had been living in Saudi Arabia for the last three years on a Pakistani passport. That reportedly made it more difficult to convince Saudi Arabia to hand him over to India, especially with Pakistan reportedly exerting pressure to ensure Jundal was not released. As a Lashkar insider who allegedly played a key role in the 2008 Mumbai attacks, Hamza could potentially expose the alleged role of Pakistan's state players like the ISI in that terror strike.
Indian intelligence officials then collected DNA samples from his family members in Beed and sent samples to Saudi Arabia. They matched with Abu Hamza's. That helped persuade Saudi Arabia to hand him over.
A former activist of the Students Islamic Movement of India (SIMI), Hamza later came in contact with the Pakistan-based Lashkar-e-Taiba group, which was blamed for the Mumbai strike. Fresh details have emerged that suggest that Hamza was sent to Saudi Arabia by the Lashkar-e-Taiba to gather funds for another major operation the terrorist group was planning in a year's time, sources have told NDTV. He is said to have revealed to his interrogators that in Saudi Arabia, he was asked by the LeT to hunt for Indian people as possible recruits for Indian Mujahideen.