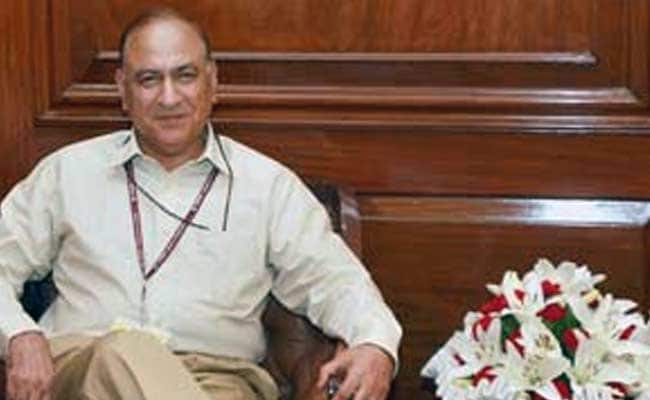 New Delhi:
India's Home Secretary Anil Goswami reportedly went for a meeting today to Prime Minister Narendra Modi's office, amid reports that he could face action over a telephone call he made to the CBI on behalf of a politician arrested in the Saradha chit fund scam.

Sources say Mr Goswami has admitted to Home Minister Rajnath Singh that he called the CBI; he had been asked to explain reports that he was the official who had tried to stall the arrest of Congress leader and former union minister Matang Sinh.

Reports had said that a top official had "tried to influence, even dissuade" the CBI from acting against Mr Sinh.


PM Modi has been briefed by the home minister, say sources, and the two may decide on action against Anil Goswami. A decision may be taken only after the Delhi election on Saturday.
Sources say the government does not want to make any move in the middle of polls in the capital; the home secretary has to oversee security during voting, the results for which will be announced on Tuesday.
Anil Goswami retires in July after a two-year tenure.
Matang Sinh, a former junior home minister, was arrested last week in the Saradha scam in which thousands of small investors in Bengal and Odisha were cheated out of their savings. The CBI alleges that there were large, unexplained transactions worth Rs 30 crore between Mr Sinh and Saradha which need investigation.
Anil Goswami is the third top official to land in trouble with the government. Last week, the government removed Sujatha Singh as Foreign Secretary, seven months before her retirement, and replaced her with S Jaishankar, the former US envoy.
Earlier this year, top missile scientist Avinash Chander was removed as chief of India's Defence Research organization.