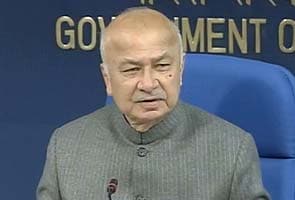 Two days after he was executed in Delhi, Afzal Guru's family received a letter this morning disclosing that he was to be hanged for his role in the 2001 attack on parliament. Home Minister Sushil Kumar Shinde spoke on the controversy surrounding the letter. Below are the highlights:
His family had been informed.

On Feb 7 midnight the letter was sent through speed post.
If his family want to go to the site of the burial, it can be considered.
I personally told Omar Abdullah on night of February 8.
President has signed on third and I signed on fourth and action had to be taken immediately.
This, as Ajmal Kasab's case, was extremely sensitive; government had to be very careful.
Secrecy has to be maintained in such cases.

This was not a political decision, it was done as per law.
Rajiv Gandhi's case and former Chief Minister of Punjab case are still pending in the Supreme Court. They are in consideration of the judiciary.