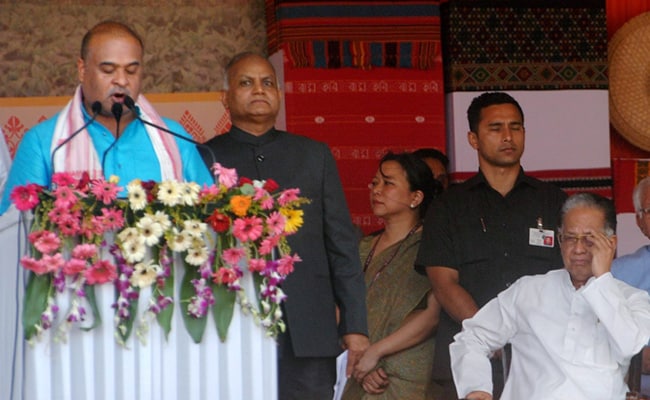 New Delhi:
The Assam Cricket Association is set for a complete overhaul with Minister of Health and Finance Himanta Biswa Sarma gearing up to replace Congressman Gautam Roy as its new president during the ACA's upcoming AGM scheduled in Guwahati on June 12.
However, Mr Himanta Biswa Sarma's tenure at the helm may not be of full duration if Lodha Committee's recommendations of "any minister or government employee not holding any designation in BCCI" are implemented.
With BJP forming government in Assam, Mr Himanta Biswa Sarma, who is the longest serving vice-president of ACA (since 2002), has staked his claim for the top post in the state cricket body and being the No 2 in the state Cabinet will not face any opposition during Sunday's AGM in the state capital.
"Himanta Biswa Sarma is set to become the ACA president as there will not be any contest. As of now, outgoing president Gautam Roy (also a BCCI vice-president) will not be contesting the second most powerful man in the state after Chief Minister Sarbananda Sonowal. Also Biswa Sarma has BCCI president and BJP MP Anurag Thakur's support," a senior BCCI functionary told news agency PTI on conditions of anonymity.
According to reliable sources, when Mr Thakur was recently in North East, Mr Himanta Biswa Sarma had met the BCCI president to discuss about Assam cricket.
Asked what if Supreme Court makes Lodha Committee's recommendations binding in which case Mr Himanta Biswa Sarma will have to relinquish ACA presidency, the source said: "He knows the implications but since BCCI is still contesting on a few recommendations including this one (where sitting ministers cannot hold BCCI or state association's office-bearer's post),Biswa Sarma has told his confidants that this is his last chance to become president even if it is for a short term."
According to sources in BCCI, Mr Himanta Biswa Sarma is the only person, if he is a presidential candidate, then there won't be any contest which can be the case for the other office bearer's posts.