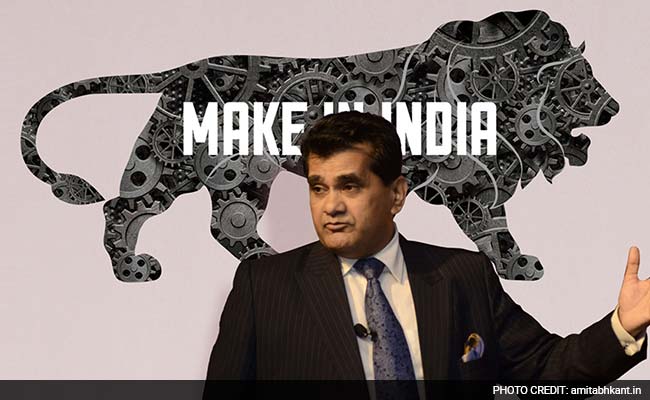 Highlights
Supreme Court banned sale of liquor near national highways from April 1
Order meant to curb drink driving and subsequent accidents on highways
Over 100 liquor serving places near highways have shut down post ban
New Delhi:
As five-star hotels in Gurugram huddled together to discuss and come up with a course of action following the
Supreme Court order banning sale of liquor near national highways
, Amitabh Kant, the chief of Niti Aayog, has expressed his reservations about the fallout of the order. The court's order, meant to curb drink driving and the subsequent accidents on highways, is expected to affect around 35,000 establishments in western India alone. In
Gurugram, it means the closure of nearly 200 bars and pubs
.a
Today, the chief of the government think tank, tweeted, "Tourism creates jobs. Why kill it? Supreme Court's highway liquor ban verdict may hit 1 million (sic) jobs".
Nearly one life is lost every four seconds in drink driving incidents on highways every day, a survey has suggested. Last week, the top court expressed displeasure over what it called inaction by various states in removing liquor shops along the roads. Its latest orders says licenses of existing liquor shops on national and state highways will not be renewed after March 31.
Over the last two days, more than 100 liquor vends, restaurants and bars located within 500 metres of highways, have been shut down. Officials said strict action will be taken against violators.
This afternoon, all 5 star hotels in Gurugram -- Leela, Oberoi, Taj -- and the restaurant associations, held a meeting to discuss the Supreme Court ruling.
The hotels argue whether to drink and drive depends on individuals and closing bars and pubs within 55 meters of highways will not help curb accidents. Many of the hotels also say they have paid hefty fees, around Rs 15 lakh each, to renew their excise licenses earlier this month.