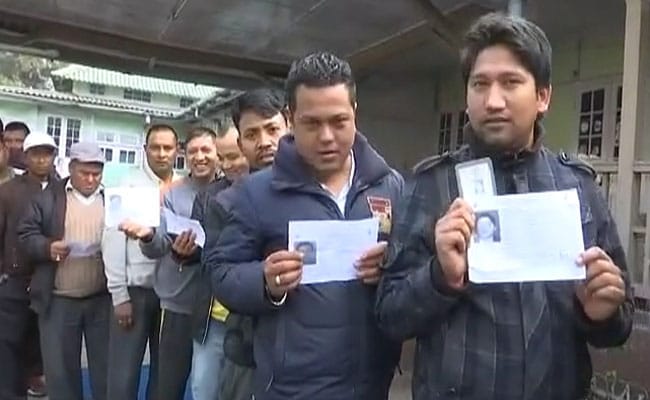 People in
Meghalaya
and
Nagaland
are voting in the assembly elections today. The assembly election in Left Front-ruled
Tripura
was held on February 18. Counting of votes in all the three states in the north-east is on March 3. The model code of conduct is in force in the three states since January 19. All the three states have 60 seats each in their assembly. Tripura voted for 59 seats on Sunday last as voting in Charilam was postponed to March 12 after the death of CPI(M) candidate Ramendra Narayan Debbarma. The Congress is in power in Meghalaya, the Left Front is running Tripura and the Naga People's Front in alliance with the BJP is in charge in Nagaland. BJP leaders have been the north-east in recent times to firm up election plans. The Congress is also looking to strengthen its presence in the region, which the BJP has been taking inch by inch with the victories in Assam and Manipur in the last two years.
Here are the updates of the assembly elections in Tripura, Meghalaya and Nagaland:
The election campaign in Meghalaya and Nagaland, during which barbs flew thick and fast among parties, ended on Sunday. Voting in the two states, both having 60-member assemblies, will take place on Tuesday. The results will be declared on March 3 along with that of Tripura, where elections were held on February 18.