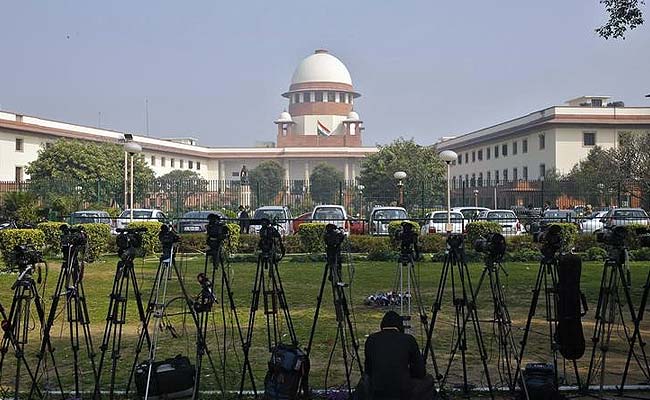 New Delhi:
The Centre has time till December 9 to explain to the Supreme Court why two key sections of the Information Technology (IT) Act cannot be called unconstitutional.
Section 66A provides for a three-year jail term for those who post objectionable content online. Section 79 provides for two years' imprisonment for the owners of websites where such content is posted.
The petition against the two sections was filed in the aftermath of the arrest of two teenagers in Mumbai's Palghar, who had objected to a statewide strike called by Shiv Sena following the death of party patriarch Bal Thackeray.
Over time several petitions, challenging the controversial sections which 'challenge' free speech, were filed.
One of them was by Faisal Farooqui, the founder of website Mouthshut.com, who has argued that the current laws take away his freedom of speech and the freedom to pursue his profession. The "objectionable content" as mentioned in the law, "is vague and leaves it open to misuse and should be struck off," his petition said.
On Tuesday, giving the Centre time till December 9, a bench headed by Justice J Chelameswar said, "Heavens are not going to fall if the provisions are stayed, because this country has been in existence for the past 60 years without these provisions".
"Either you file the affidavit within a week or we will stay the operation of the provisions until we dispose of the matter," the bench told Additional Solicitor General Maninder Singh when he sought two weeks to file the affidavit.
Sarvjeet Singh from the Centre for Communication and Governance, who has been tracking the cases since beginning, said, "One of the arguments the Centre used to justify Section 66A was that it exists in several other countries as well, including the UK. But interestingly, in the UK, this statute has been repealed."
Shaheen Dhada and Rinu Shrinivasan, both 21 years old, had been arrested in November 2012 for posting comments on Facebook lamenting the shutdown in Mumbai. They were let off by the police after the arrests provoked nationwide outrage and threw the spotlight on these two sections of the IT laws.
It was alleged that the local police, at the behest of politicians and their aides, were misusing the laws.
After a few more cases, the UPA government issued an advisory saying no arrest could be made for posts on social media unless it was cleared by police brass.