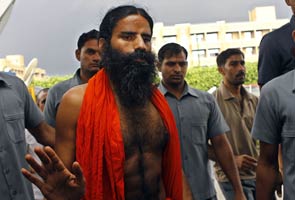 New Delhi:
The Supreme Court will continue the hearing in the case of the alleged police attack on Baba Ramdev's followers at the Ramlila Grounds in June last year. The amicus curiae appointed by the Supreme Court has found that Mr Chidambaram, as Home Minister, ordered the eviction of the yoga icon from his massive sit-in protest.
Late at night, as thousands lay sleeping, the Delhi Police lashed out with batons to dispel the crowd, and to track down Baba Ramdev. He disappeared, and was found hours later, disguised as a woman, near the railway station.
Rajeev Dhawan, who is the amicus curiae or senior lawyer assigned to assist the court, had said in the last hearing that it was upon Mr Chidambaram's advice that the police intervened.
Mr Dhawan also said that records, which include Mr Chidambaram's interviews at the time show that the crackdown on the camp had been planned by the government well in advance. The yoga teacher had been in negotiations with senior government ministers over how they should recover black money stashed abroad. The yoga guru violated an assurance he had made to the government that he would not begin a hunger strike. Hours after he began his fast, supported by thousands of the followers who are customary at his camps, the police arrived.
Mr Dhawan quoted from documents including a press release from Mr Chidambaram's office on June 8 that said, "A decision was taken that Baba Ramdev would not be allowed to organize any procession or to undertake any fast at the Ramlila Maidan ground. If he persisted in his efforts to do so, he will be directed to remove himself from Delhi." Mr Dhawan says that, "This suggests that the decision was taken at the Home Minister's level, but suspended while talks with Ramdev were on... and when talks failed, the police enforced the decision."
The Supreme Court is studying the incident "suo-moto" - the judges said they decided to get involved based on media reports of the crackdown.