Chandigarh:
The police chief of Haryana's Fatehabad district who had a heated exchange with Health Minister Anil Vij during a meeting yesterday has been transferred.
Sangeeta Kalia, who was the Superintendent of Police of Fatehabad, has been posted as Commandant of the India Reserve Battalion in Manesar. She has been replaced by Om Parksh, Commandant of the 3rd IRB, Sunaria.
Yesterday, the minister had stormed out of a meeting of the District Grievances and Public Relations Committee after the police officer refused to follow his order to leave.
The video of their exchange
has gone viral.
During the meeting, Mr Vij had reportedly questioned Ms Kalia about the steps taken by the police to check the illegal sale of liquor in the district. The officer replied that as many as 2,500 cases were registered under the Excise Act in the last 10 months, which was a "record". However, dissatisfied with her response, the minister said the police wasn't doing enough.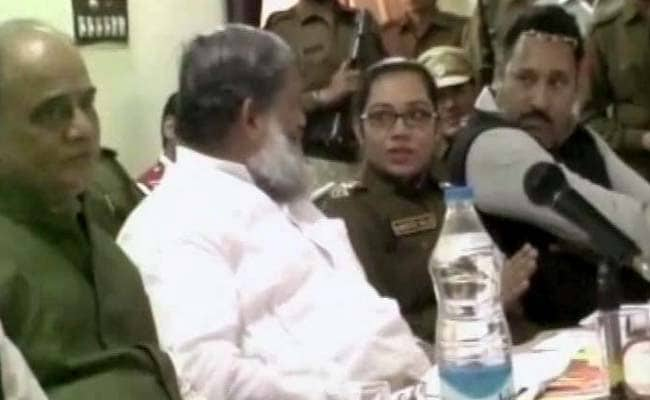 He then went a step further and accused the police of being hand in glove with liquor mafia. In response, Ms Kalia blamed the government for issuing licenses for sale of alcohol.
Now enraged, the minister asked Ms Kalia to leave the meeting room, but the officer refused to do so. Immediately, the minister himself walked out of the room. All BJP workers and committee members followed suit.
"I cannot continue to chair the District Grievance Committee in the presence of the officer, I will take up the matter with chief minister and the DGP," Mr Vij had told NDTV.
The officer, refusing to comment on the incident, said everything happened before media and that she would not like to add anything further.