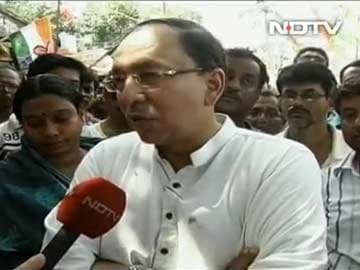 New Delhi:
Trinamool Congress member Sugata Bose today drew encomiums from almost the entire Lok Sabha for an eloquent maiden speech and Congress President Sonia Gandhi walked up to him to congratulate.
The Harvard Professor of History, who represents Jadavpore constituency of West Bengal, also drew praise from his arch rivals - CPI(M)'s Mohd Salim as well as state Congress leader Adhir Ranjan Chowdhury - as well as MPs of other parties including the treasury benches.
Referring to the federal structure of the country's democratic polity, Bose, a kin of Netaji Subhash Chandra Bose, said the federal spirit has been "sadly diluted" in recent years.
"The legendary king Bharata - after whom our country Bharatbarsha is named, had been described in the ancient texts as 'Rajchakrabarti'. He took pains to explain the term did not mean emperor but "simply a king at the centre of a circle of kings," Mr Bose said, adding the the BJP-led government should adhere to the concept of 'cooperative federalism'.
"When the central government siphons off the bulk of funds of a state's revenues in the form of debt interest, surely it violates the federal spirit", he said.
He also disputed claims that the eastern region was lagging behind the western part of the country in terms of physical and social infrastructure.
"I must strenuously object to the patronising claim made by this government that it will bring the eastern region of the country on par with the western region in terms of physical and social infrastructure," Mr Bose said.
Observing that BJP MP Rajiv Pratap Rudy was "too starry - eyed" in his admiration of China, Bose said "China is, after all, a one-party dictatorship and an authoritarian state. Our development path should be better based on our own democracy."
The House listened to his 15-minute speech in rapt attention and applauded him, with Sonia Gandhi, who was also seen thumping the desk, walking up the aisle and congratulating him as he concluded.