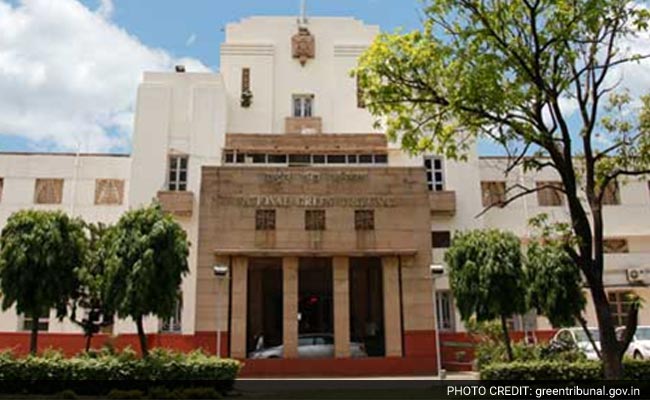 New Delhi:
Large amounts of industrial effluents have been found in the groundwater and rivers flowing through several districts of Uttar Pradesh, Central Pollution Control Board (CPCB) told the National Green Tribunal (NGT) today.
An affidavit filed by CPCB before a bench, headed by NGT Chairperson Swatanter Kumar, also recommended to the state and concerned authorities to ensure the water bodies in six districts of Western Uttar Pradesh (UP) are not polluted by untreated industrial effluents and other harmful substances.
As per an analysis report of some rivers including Hindon, enormous quantities of harmful substances including municipal and industrial effluents entering Hindon from the districts of Saharanpur, Muzzafarnagar, Shamli, Meerut, Baghpat, Ghaziabad and Gautam Budh Nagar, were found, which caused ground water contamination.
The report said the water does not meet the prescribed standard of Primary Water Quality Criteria for Bathing Water as per Environment Protection Rules 1986.
"The averments in the petition relate to the contamination of ground water in the districts of Muzzafarnagar, Shamli, Meerut, Baghpat, Ghaziabad and Saharanpur and having adverse health impact on the natives of villages in these districts," said the report.
The CPCB recommended stoppage of untreated wastewater being discharged into the river system or water bodies to prevent ground water from getting contaminated.
It also suggested that all sewage be treated and all industrial units must operate their effluent treatment plants efficiently to meet the required standards, which must be ensured by the state pollution control boards.
The petition, filed by advocate Gaurav Bansal, has been clubbed with another plea with similar prayers on ground water contamination, will now be heard on January 12.