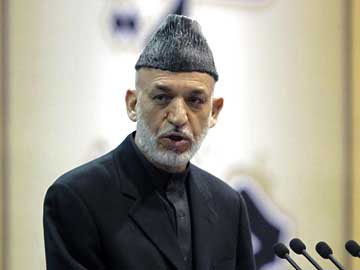 New Delhi:
A lecture by Afghan President Hamid Karzai to Parliament scheduled for tomorrow has been cancelled amid the logjam in both Houses over Telangana and other issues.
Karzai, who arrived in New Delhi today on a four-day visit, was to deliver the 5th Hiren Mukherjee Memorial annual Parliamentary lecture tomorrow evening in the Central Hall of Parliament.
He was to speak on "Afghanistan's Experience in Constitutionalism and Democracy: Lessons We Take From India".
A Lok Sabha bulletin announced cancellation of the lecture.
Parliament has witnessed uproar over a host of issues, including Telangana, JPC report on 2G scam and price rise since the Winter session began on December 5.The two Houses have been able to transact little business. The session will conclude on December 20.
Meanwhile, a function to give away best Parliamentarian award to be held this week has been postponed and a new date is yet to be announced.
While Arun Jaitley was to be conferred the award for the year 2010, Karan Singh and Sharad Yadav were to get the award for 2011 and 2012 respectively.