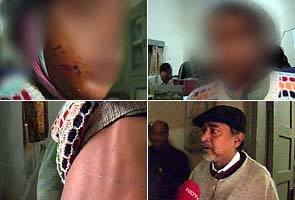 Gurgaon:
Even as the Capital is still shocked by the brutal torture of an eight-year-old domestic help by his employer, the latter has got bail.
The accused, Ishwar Chandra Gupta, a garment trader was granted bail by a local court shortly after he was arrested by the Gurgaon police.
Gupta's arrest came after an NGO heard about the victim on Tuesday and showed up at Gupta's bungalow to rescue him.
They found the child with bruises all over his body. Worse, the employers' dog was provoked to bite the victim.
The boy's lives five kilometres away from the place. He does not have a father; he stays with his mother who says she needed the money, so she agreed to let her son work there. She used to work at the same house earlier.
The victim is currently at home with his family.