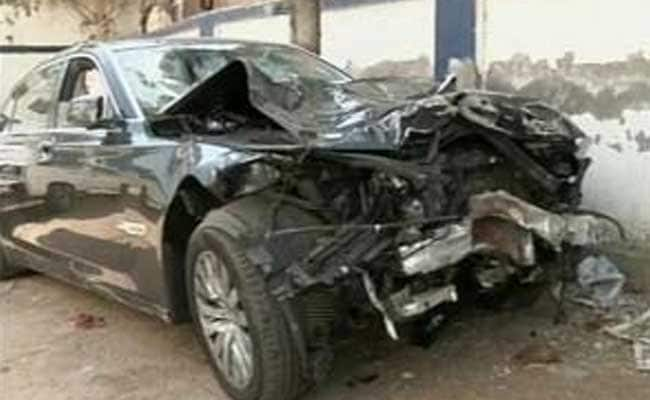 New Delhi:
Vismay Shah, who was awarded a five-year jail term by a court in Ahmedabad for killing two people with his car, has been granted bail by the Supreme Court.
Shah, 27, had challenged the
ruling by a sessions court that had found him guilty
and asked to pay Rs 5 lakh each to the families of those killed, earlier last month.
The Supreme Court today accepted arguments made by senior lawyer Kapil Sibal, who contended that Shah was young had already spent 13 months in prison.
The son of a city-based eye surgeon, Shah was driving the car at a high speed in February, 2013, when he first hit a motorcycle, flinging its two riders into the air, then crashed into a tree. He abandoned the car and ran away, according to an eyewitness.
Chilling CCTV footage from a shopping complex in the vicinity showed the collision and the bikers being thrown up several metres in the air. The man riding pillion, 25-year-old engineering student Shivam Dave, died on the spot; his 21-year-old friend Rahul Patel died a day later.
Vismay's father Amit Shah initially claimed that his driver was at the wheel and was absconding. But a witness said the man who left the BMW spoke in English and was dressed in expensive clothes.
The witness was a friend of the men on the motorcycle. All three were heading home after dinner together when the accident took place.
After his conviction on July 13, Shah had filed a bail plea with the Gujarat High Court but the court had
turned his appeal down on July 21.
Speaking to NDTV after today's ruling, Ghanshyam Bhai Patel, father of one of the victims, said, "His (Shah's) lawyer argued that he is young. But my son was also young who lost his life."