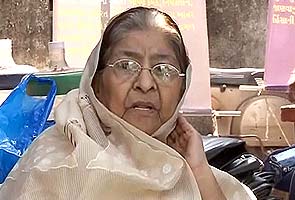 Ahmedabad:
The hearing on a protest petition filed by 2002 Gujarat riots victim Zakiya Jafri - which opposes the Special Investigation Team's clean chit to Gujarat Chief Minister
Narendra Modi
and 61 others in the Gulberg Society riots case - began on Wednesday. Sixty-nine people, including Ms Jafri's husband and former Congress MP Ehsan Jafri died in this incident.
In its arguments, the Supreme Court-appointed Special Investigation Team or SIT made a strong defence of its investigations and opposed the protest petition, terming it a 'piece of fiction'.
Ms Jafri had filed her petition earlier this month. Her counsel, Mr SM Vora had then said, "The petition says that the Gulberg Society massacre was a cold-blooded conspiracy to manipulate the post-Godhra riot incidents, and was planned and executed by Mr Modi with his cabinet colleagues and other co-accused including VHP leaders."
Appearing on behalf of the SIT, its counsel RS Jamuar made some scathing comments on Ms Jafri's petition and alleged that Ms Jafri seemed to have no knowledge about anything written in it as it was drafted by others.
He further claimed that she had presented no case or evidence but had used material that has already been submitted to the Justice (retired) GT Nanavati-Akshay Mehta Commission.
"Complainant has extracted most of the material submitted, examined and cross-examined by a commission of inquiry, the Justice Nanavati Commission, which is still functioning and yet to submit its final report," Mr Jamuar argued.
The Nanavati-Mehta Commission probing the Godhra train burning incident and the subsequent Gujarat riots of 2002 was granted its 19th extension in December 2012, for a period of six months.
Further arguments in the case will continue on Thursday.