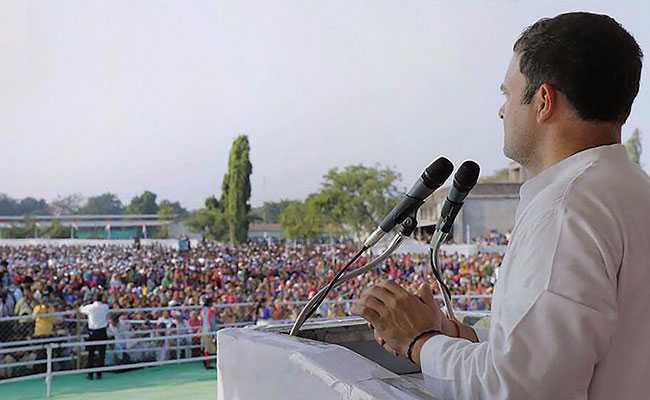 Ahmedabad:
Nine professors of the Central University of Gujarat have been asked to clarify whether they had participated in the Congress's election campaign for the
assembly election
in Prime Minister Narendra Modi's home state in December last year.
A complaint against the nine professors was filed by the RSS-affiliated youth wing ABVP in November last year, news agency Press Trust of India reported. An executive member of the Akhil Bharatiya Vidyarthi Parishad at the university in Gujarat, however, denied filing any such complaint.
"No such complaint was made by the ABVP to any forum, and the letterhead of ABVP on which the complaint has been written might be forged. There was no signature on the letter either. We suspect some kind of conspiracy," said the ABVP member who asked not to be named.
A professor, an associate professor and seven assistant professors have been asked to explain if complaints against them received by the union human resource development ministry and the state education department were true, Central University of Gujarat or CUG Vice Chancellor SA Bari said on Saturday.
Mr Bari said notices have been issued to the professors after the Gujarat chief electoral officer got a complaint that they were allegedly involved in campaigning for Congress candidates for the
Gujarat assembly election
last year.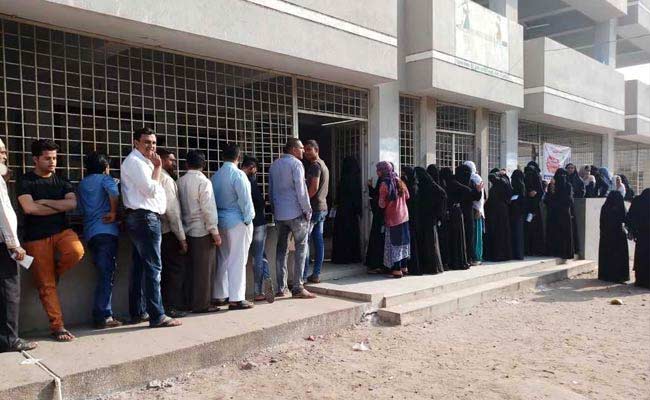 "Some of our teachers appear in the photographs that have been enclosed with the complaint as evidence and their names have been written in the letters. We have asked the teachers if the allegations are true or not," said Mr Bari.
The chief of CUG teachers' association, Sony Kunjappan, who is among the nine professors facing the notice, said the photographs enclosed as evidence show them attending a teachers' meeting organised by the Congress on November 24 (2017), attended by Congress president Rahul Gandhi. "The professors can also be seen at a public meeting addressed by Gandhi at Nikol in Ahmedabad," Mr Kunjappan said.
"In our reply yesterday, we have denied the allegation that we campaigned for any political party. The meeting that the photographs refer to was a teachers' meet meant to discuss teachers' issues," said Mr Kunjappan.
He alleged that the complaint was indeed filed by the ABVP, "which is now denying having filed any such complaint".
The BJP had
managed a sixth win
in the Gujarat assembly, a rare achievement for a political party anywhere in India outside West Bengal, but the Gujarat poll result also suggested the Congress was able to spring a surprise on the BJP in Unjha constituency that includes Prime Minister Narendra Modi's hometown of Vadnagar.
With inputs from PTI