Ahmedabad:
With just three weeks to go for the Gujarat elections, the Congress said it has arrived at an understanding with Hardik Patel,
who is leading the politically crucial Patidar community's agitation
for reservation in government jobs and education. While the two sides have come to a consensus on the reservation formula, the formal announcement on support will be made by the 24-year-old Patidar leader at a meeting in Rajkot on Monday, the Congress said. Hardik Patel did not attend the meeting.
The Congress's first list of 77 candidates announced on Sunday night featured 19 members of the Patidar community including Lalit Vasoya, a close aide of Hardik Patel.
Earlier, after an hour meeting, Mr Patel's group, the PAAS or Patidar Anamat Andolan Samiti, refused to divulge details. The Congress is
making a big effort to capture power in the state
, which has been ruled by the BJP for 22 years and support from the Patidar community, staunch BJP supporters for decades, is a crucial step.
Hardik Patel has made it clear that
the BJP's lack of support
to their demands will cost it during the elections. But sources in the Congress had suggested that its demand for 20 assembly seats from where it wanted its supporters to be fielded in next month's assembly election, is too steep a price for its support.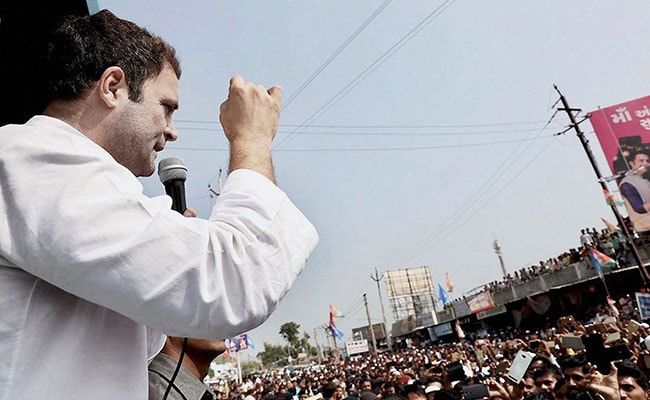 Giving too many seats to Hardik Patel's nominees for their support is likely to antagonise local leaders of the Congress, which has already lost a section of its leaders following the rebellion of its last state chief Shankersinh Vaghela.
After this evening's meeting, Bharatsinh Solanki, the Gujarat chief of Congress said Mr Patel's group has made no demand. "PAAS has made no demand for seats, neither did Alpesh Thakur or Jignesh Mewani," he said. "Anyone who is willing to work for states welfare will be given tickets," he, however, added.
Senior PAAS leader Dinesh Bhambhania said that all the queries raised by his organisation last time have been "by and large" cleared by the Congress. "But any decision on formally accepting it will be taken by Hardik and announcement made by him only,'' he told the media.
The last date for filing nominations for the first phase of the assembly elections is Tuesday.
Hardik Patel has made his support to the Congress conditional - he wants Patidars brought under the 27 per cent quota for Other Backward Classes. Over the weeks, the young leader has delivered many ultimatums which he later cancelled.
Get the latest election news, live updates and election schedule for Lok Sabha Elections 2019 on ndtv.com/elections. Like us on Facebook or follow us on Twitter and Instagram for updates from each of the 543 parliamentary seats for the 2019 Indian general elections.