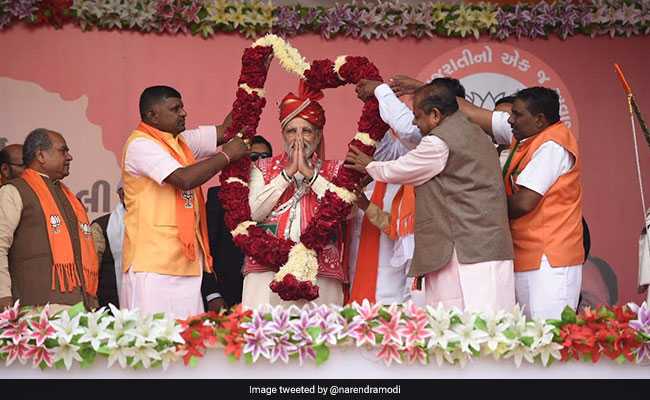 Prime Minister Narendra Modi addressed the scheduled caste (SC) and scheduled tribe (ST) members of the BJP in election-bound Gujarat today and listen to their concerns on Cyclone Ockhi, which may hit the state. Today is the last day of the high-octane campaign for the first phase of the crucial Assembly polls in Gujarat, PM Modi's home state. Votes will be counted on December 18. The BJP has ruled the state for the last 22 years.
Here are the live updates on Narendra Modi's election campaign in Gujarat:
The Congress wasted no time in condemning Mr Aiyar's comments. "BJP and PM routinely use filthy language to attack the Congress party. The Congress has a different culture and heritage. I do not appreciate the tone and language used by Mr Mani Shankar Aiyar to address the PM. Both the Congress and I expect him to apologise for what he said," Rahul Gandhi said.