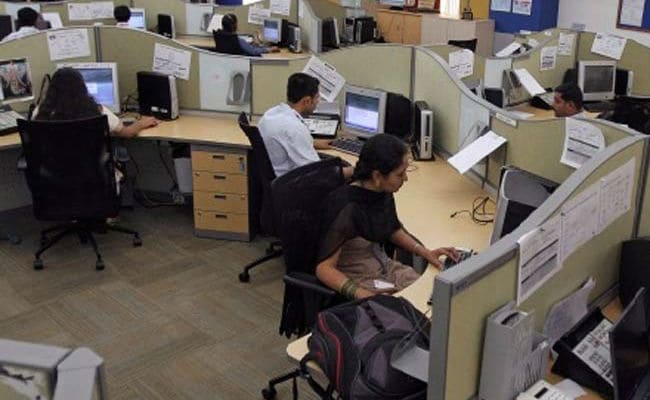 Highlights
Implementation of GST has opened up new employment opportunities
Jobs relating to implementation of GST has been in huge demand
Hiring in BFSI will be at an overall high, said TeamLease
Select IT professionals in the financial domain who develop GST software and accounting professionals such as chartered accountants are in demand, says staffing firm TeamLease. The staffing firm said jobs related to implementation of GST (goods and services tax) had also been in high demand ahead of the July 1 rollout and expects demand for such professionals to continue in the future. "This has created multiple job opportunities across industries. Fintech companies and GST software solution providers have hired many chartered accountants and software engineers," it said. The job market is looking forward to a big boost from the new GST regime and expects over
one lakh immediate new employment opportunities
, including in specialised areas like taxation, accounting and data analysis, say experts.
TeamLease expects the GST regime to boost overall employment in the industry. Rating agency Moody's expects GST to be positive for India's sovereign rating and to lead to higher GDP growth. Ajay Shah, head of recruitment services at TeamLease, and Shiva Kumar N, business head for RPO at TeamLease, share their views on the hiring outlook for some sectors after the implementation of GST.
Banking, financial services and insurance (BFSI)
Most of the financial services will attract a higher tax rate of 18 per cent under GST as against the service tax rate of 15 per cent earlier. "Hiring in BFSI will be at an overall high despite the increase on GST as the industry outlook is at its peak of hiring due to various economic reforms and decrease in the loan interest rates. Banks, non-banking financial companies (NBFCs) and insurance companies are hiring across levels at a pace of 18 per cent to 23 per cent higher over the last year," the senior TeamLease executives say.
Manufacturing
TeamLease also expects hiring opportunities in manufacturing sector to improve. The implementation of the unified taxation system will help the manufacturing sector and also boost the government's Make In India initiative, according to the staffing company. "An expected 14 per cent increase of employment expected from the overall aspects on benefit of GST as well as the promotions of manufacturing segment with the Make-In-India initiative," the senior TeamLease executives added.