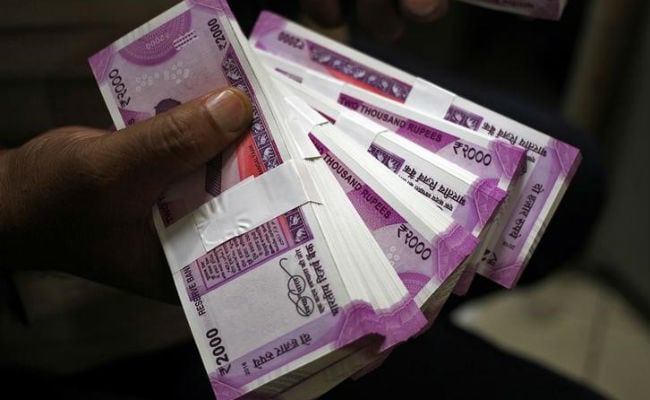 New Delhi:
Filings under the Goods and Services Tax or GST continue to be below expectations, data shows. Out of a total 65 lakh taxpayers registered under the GST, only 40 lakh have filed returns under GSTR-1 for July. October 10 was the
deadline to complete GSTR-1
filings for July. The government had extended GSTR-1 filing deadlines by two months and waived off the per day delay penalty of Rs 100 to help people file returns.
"If a taxpayer does not file GSTR-1 by 10th of October, then the buyer may face difficulty in availing (input tax credit) ITC of the tax paid on his supplies. It is therefore advised that all suppliers of goods or services, especially B2B suppliers, furnish their outward supply details in GSTR-1 by the due," an official statement said.
The government has clarified that there would be no further extension of deadlines for GSTR-1.
"It could be that many of the registrants did not transact at all, so they had no returns to file or it could be that those who have not filed are below the Rs 20 lakh turnover threshold required to file GST returns," a top GST Network official told NDTV.
It is not just that GSTR-1 filing numbers have been less than expected. Even the GSTR-3B, which is a much simpler filing, has been low. As per data released by the Finance Ministry, for the month of July, 64 per cent filed returns till August 31 and for August, 55 per cent filed returns till September 25.
Glitches in the GSTN is being blamed for such low filings. While taxpayers tried their best to upload invoices and stick to the filing deadlines, the GSTN stopped working for three-four hours several times in the past couple of months, making taxpayers go through harrowing times. Left with no choice, the government extended the filing deadlines.
Revenue collections too have shown a decline month on month in the very first two months of roll-out of the country's biggest tax reform. Collections for July was Rs 94,000 crore and for August it stood at Rs 90,669 crore.
Modest filings and dwindling collection figures have become a cause of worry for the government. This is evident from the fact that the GST Council headed by Finance Minister Arun Jaitley has set up a
special committee
to look into technology-related issues hampering GST filings and fix the problems within October.
The committee under Bihar Deputy Chief Minister Sushil Modi was set up on September 9 after the meeting of the GST Council and since then the committee has met twice. The committee has identified 25-odd glitches to be fixed.
Meanwhile, at a core group meeting held yesterday of Finance Ministry officials responsible for smooth functioning of GST, both central and state government officials and tax commissioners were asked to find out specific reasons for such low number of filings. Trying to ease compliance burden on taxpayers, the GST Council that met on October 6 had relaxed filing norms for small businesses with turnover of up to Rs 1.5 crore, allowing them to file quarterly returns instead of monthly.