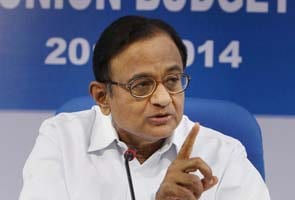 New Delhi:
Almost a week after the government was severely reprimanded by the Supreme Court for influencing the Central Bureau of Investigation (CBI) in the coal scam, Prime Minister Manmohan Singh today constituted a Group of Ministers to decide the plan of action to secure the autonomy of the investigating agency.
The ministers' group would be headed by Union Finance Minister P Chidambaram and will include newly-appointed Law Minister Kapil Sibal, External Affairs Minister Salman Khurshid and Minister of State for Personnel V Narayanasamy.
The PM has directed the senior ministers to bring a Cabinet proposal on the law that needs to be drafted to safeguard the CBI's autonomy and help formulate an affidavit that will be submitted in the Supreme Court.
The Supreme Court last week had called the CBI "a caged parrot" which "speaks in its master's voice" after the investigating agency admitted in an affidavit that Ashwani Kumar, who quit as the Law Minister on Friday, and senior officials of the Prime Minister's Office and the coal ministry had made certain changes in the report on the allocation of coal blocks.
During the hearing, the Supreme Court had asked the Centre whether it was contemplating a law to make the working of the CBI independent and insulate it from extraneous intrusion and interferences.
The country's top law officer, Attorney General GE Vahanvati, who is also smeared by the coal scandal for seeing a draft of the CBI's probe report, had agreed with the Supreme Court that the agency should be made more independent.