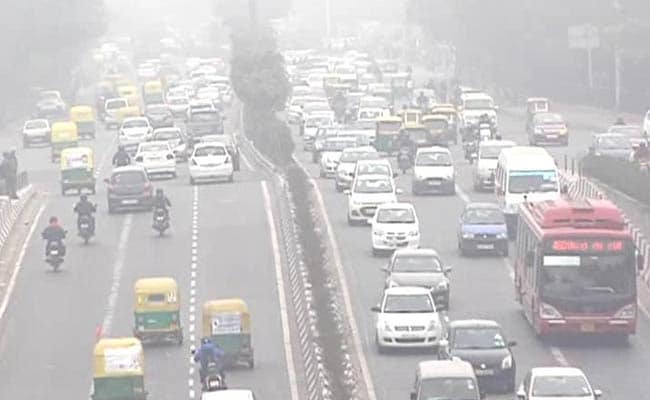 New Delhi:
Only 17% of air pollution in the National Capital Region is caused by vehicular emission, the Centre has told the National Green Tribunal, citing a report by the Indian Institute of Technology.
The irked tribunal, which had asked for an account of the measures taken to curb pollution, said even if the report "were to be believed, what accounts for the remaining 83%?" leaving the Center's representative speechless.
The tribunal has suggested that variable timings be adopted for the government and private sector, so peak office time air pollution can be curbed.
"Courts and government offices in Delhi open at 10 am and if we have a gap of one or two hours, it will help reduce vehicular emissions immensely," said the bench headed by Retired Justice Swatanter Kumar. "Pressure on buses, autos and metro during the peak hours could be reduced. Even business establishments' working hours could be regulated," the tribunal said.
The green bench asked the Centre to deliberate on the idea with all stakeholders, saying it needed to take everyone along and come up with an innovative approach.
The Tribunal had earlier directed the governments to challan builders violating building norms and people burning garbage. But irked by the lack of initiative on part of the governments of Delhi, Uttar Pradesh and Haryana, it has asked for a detailed account of the measures taken by Sunday.
The five-member bench has divided air pollution into three categories -- vehicular pollution, burning of waste and dust from construction.
The matter will be heard again on Monday, with 21 other applications filed in court on air pollution.