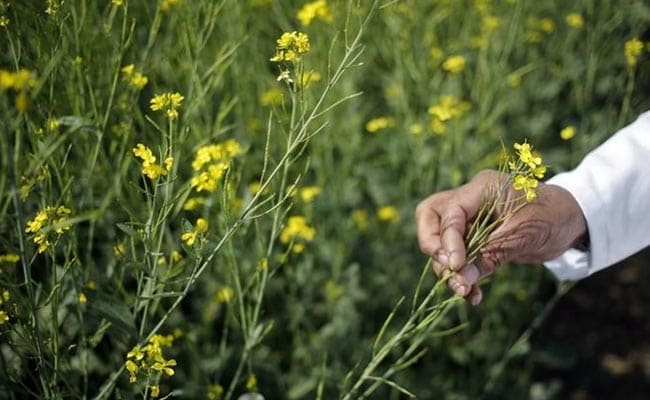 New Delhi:
A government panel has cleared an application seeking approval for commercial use of indigenously developed genetically modified mustard. The Genetic Engineering Approval Committee of the ministry of Environment recommended the use of what would be India's first GM food crop on Thursday.

"The agenda of GM mustard came up in a meeting of the GEAC. It has given a positive recommendation. It has recommended the approval of GM Mustard for commercial release," a Ministry official told news agency PTI.

It is now awaiting the final approval of the Centre, said news agency Reuters quoting sources.

Prime Minister Narendra Modi will consult Environment Minister Anil Madhav Dave and eventually make a decision, the sources said.

Following multiple reviews of crop trial data generated over a period of 10 years, the GEAC had approved technical clearance for GM mustard last year.

However, the Swadeshi Jagran Manch has criticised the move. The group claim that going ahead with the commercial use of GM mustard would have an impact on allied agricultural activities.


"We are against the commercial use of any genetically modified crops, including the GM mustard. We will request that the government should not allow its commercial cultivation," said SJM co-convener Ashwani Mahajan.
Interestingly, the Swadeshi Jagran Manch is an affiliate of the RSS - the ideological mentor of the ruling BJP.
A leading think-tank said that the Centre might allow the sale of only locally developed varieties, in order to prevent the monopolisation of India's GM seed industry by foreign firms.
An Indian firm and Monsanto, the world's largest agriculture company, are in the midst of a bitter battle which has also drawn in the Indian and US governments.
(with inputs from PTI and Reuters)