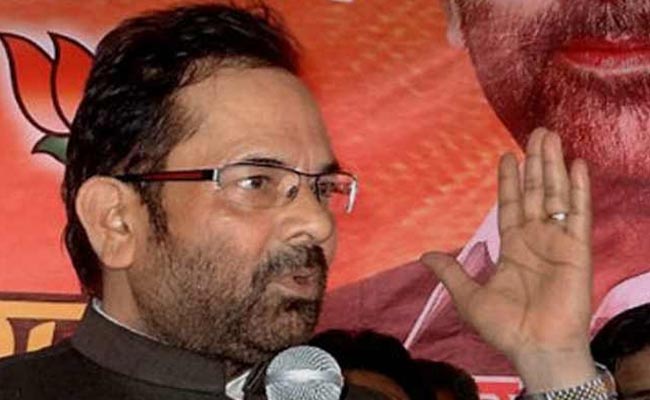 Mewat:
A week after PM Modi spoke of empowering minorities, the BJP on Thursday launched a new welfare scheme in Haryana under which it plans to conduct 100 rallies in the state.
Launching the 'Progress Panchayat' scheme at a rally in the Muslim-dominated Mewat, Union Minister Mukhtar Abbas Naqvi said such a big community can't be ignored.
Mewat had made headlines after two sisters were gang-raped and their parents murdered by a group of at least four men who broke into their house on August 25. The probe was handed over to CBI after police failed to make any significant breakthrough in the case.
Speaking to NDTV after the rally, Mr Naqvi said, "If there is an atmosphere of fear then it is our responsibility to fix that. We cannot ignore such a huge community, and for that, we need development. That is why we have come among the people."
Under the scheme, the centre has promised new schools, water connections in the state, and a new rail line and a driving school in Mewat.
There were also tensions recently in Mewat after a 'Gau Sewa Ayog' set up by the Haryana government had ordered biryani samples to be picked up from highway food joints to check for beef.
Apart from Mr Naqvi, union minister Rao Inderjit Singh also attended the rally.