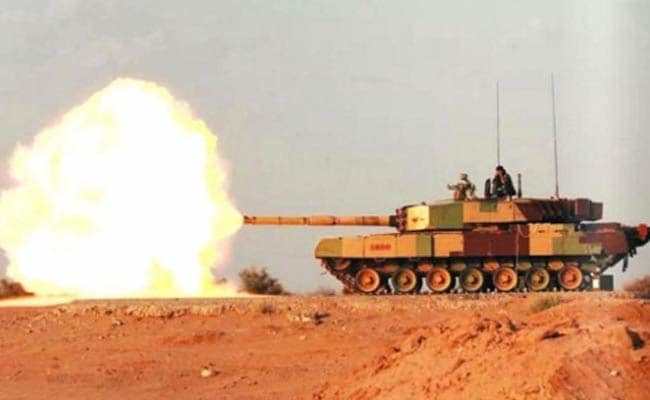 New Delhi:
The Defence Acquisition Council, or DAC, today finalised the broad contours of a long-term strategic partnership with the Indian private sector in defence manufacturing, people familiar with the matter said.
The policy will be implemented in a few select segments to begin with - fighter aircraft, submarines, armoured vehicles and helicopters.
Additional segments may be added in future. One company can be a strategic partner in one segment only.
The DAC is the top decision-making body on defence procurement, chaired by Defence Minister Arun Jaitley.
"The policy aims to develop Indian defence-industrial eco-system through involvement of both major Indian corporates and the micro, small and medium enterprises sector," a Defence Ministry statement said.
The policy will provide a mechanism for a long-term strategic partnership with industry majors through a competitive process, wherein industry partners will tie up with global manufacturers to seek technology transfers and manufacturing knowhow to set up domestic manufacturing infrastructure and supply chains.
The policy will give a boost to the Make in India initiative in the defence sector and set Indian industry on the path to acquire cutting-edge capabilities, the statement said.
The DAC met on Monday to discuss the issue but could not finalise the model. Defence Minister Arun Jaitley held a meeting on May 11 with industry representatives to discuss the proposed model.
The strategic partnership model was proposed after a committee led by former Director General (Acquisition) Dhirendra Singh suggested finding strategic partners for high-end defence production.
A task force was constituted by the Defence Ministry under former Defence Research and Development Organisation chief VK Aatre which, among other things, suggested finalising only one or two partners for each sector.
As per the committee report, the defence manufacturing sector has been categorised into two groups.
The first group includes the segments of aircraft, helicopters, aero engines, submarines, warships, guns, including artillery guns and armoured vehicles that include tanks. It was suggested that only one partner should be finalised in each segment in this group.
The second group includes metallic material and alloys, non-metallic material, including composites and polymers, and ammunition including smart ammunition, for which the task force said the number of partners can go up to two in each segment.
A chapter on this model was supposed to be there in the new Defence Procurement Procedure released by the then Defence Minister Manohar Parrikar last year.