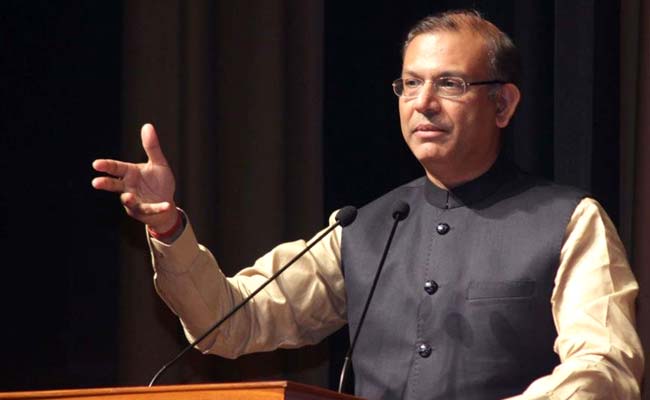 New Delhi:
The government has proposed to declare unruly behaviour aboard an aircraft as an offence and a punishable act, Parliament was informed today.
The ministry of civil aviation had earlier released its draft rules for a 'national no-fly list' comprising unruly passengers and mooted a ban on them from flying from three months up to an indefinite period.
The proposed no-fly list followed an incident in March when Shiv Sena MP Ravindra Gaikwad hit an Air India employee "25 times" with a slipper for not being given a business class seat on an all-economy flight.
Last month J C Diwakar Reddy, an MP from Telugu Desam Party, allegedly assaulted and abused an IndiGo ground staff at Visakhapatnam airport after he was denied boarding for turning up late for his flight.
"The unruly/disruptive behaviour onboard an aircraft has been proposed to be declared as an offence and a punishable act," Minister of State for Civil Aviation Jayant Sinha said in a written reply to a question in the Rajya Sabha.
The draft was released in May and was expected to be finalised by June but is yet to see the light of day despite the government recognising unruly passengers as a safety threat.
"Although unruly passengers represent only a minute proportion of passengers as a whole, one aggressive passenger can jeopardise safety onboard. Unruly passengers affect all personnel involved in the process connected with a flight operation," Mr Sinha added.
According to the draft rules, immediately after an act of misdemeanour by a passenger, an airline can ban the passenger from flying with it for 10 days.
Within these 10 days, a committee constituted by the airline will deliberate on the matter and give its decision on whether to bar the passenger and for how long.