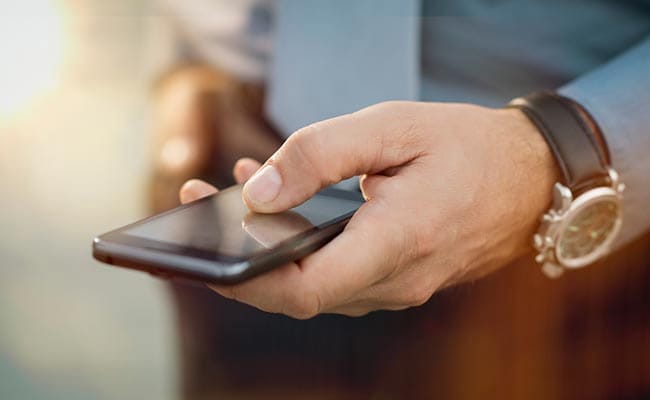 New Delhi:
With digital transactions gaining traction, the government is mulling setting up of a separate regulator for enabling electronic payment system in the country as well as regulate transaction charges.
While the Ratan Watal committee on digital payments suggested that the government makes regulation of payments independent from the function of central banking, sources said that the Reserve Bank of India is not very keen on giving up the regulation on Payment systems.
Official sources said that the RBI, as a banking regulator, frames policies to benefit banks and not enforcement of competition and innovation objectives in conduct of firms in the payment industry.
"So far, regulations are becoming bank focused. If there is a separate regulator, the focus would be on ease of transaction and rationalisation of cost. Hence, there is a case for setting up of an authority for enabling electronic payment system in India," an official source told news agency PTI.
The Reserve Bank, in its representation before the Watal Committee, has stated that regulation of payments should be with the central bank because regulating money supply is an integral function of a central bank and includes maintaining the confidence in money as a means of exchange.
Explaining the need for a separate regulator, the source said that electronic payment does not entail exchange of physical cash and it does not involve deposit taking or credit offtake or servicing of loans/deposits.
"Payments can happen without banking. Payment regulation is different from banking regulation. RBI is not agreeing to it," the source said, adding the proposed regulator should have majority of its membership from businesses having direct familiarity with the payment process, or allied businesses.
The Watal Committee, which submitted its report to Finance Minister Arun Jaitley last month, weighed two options on how best regulation of electronic payments can be made independent from the function of central banking.
The committee considered creation of a new payments regulator, or making the current Board for Regulation and Supervision of Payment and Settlement Systems (BPSS) within RBI more independent.
Sources said that RBI, as a regulator, is focusing more on the interest of banks rather than creation of a financial ecosystem and even after coming up with consultation paper on fixing MDR charges in March 2016, it has not been able to fix the charges.
In December, post-demonetisation, the RBI had said that Merchant Discount Rates (MDR) charges on payments made through debit cards will be capped at 0.25 per cent for transactions up to Rs 1,000 and 0.5 per cent between Rs 1,000 and 2,000 for the period January 1-March 31.
The RBI also did away with levies on small transactions through mobile phones till March-end.
Since September 2012, the MDR for debit card purchases had been capped at 0.75 per cent for transactions up to Rs 2,000 and 1 per cent for above Rs 2,000. However, there is no RBI cap on MDR on credit card payments.
MDR, or Merchant Service Fee (MSF), is the fee charged to the merchant by the financial institution/ bank which has set up the PoS or card acceptance machine at the merchant location for use of this infrastructure.
"RBI could not rationalise the MDR charges since last year despite floating a consultation paper. RBI has not been able to regulate it and it should be separated," the source said, adding that even while UPI or United Payment Interface, just entails payment transfer, the banks are charging money.
"They are taking it more as a revenue model rather than an integral part of banking. If there is a separate regulator, then the regulations will not be bank-focused," the source said.
Though the regulatory policy on MDR (issued in September 2012) had indicated a cap on it, it is generally treated as floor, with the benefit of lower MDR not really accruing to smaller merchants.
"In certain segments like mutual funds, insurance, etc., a flat fee structure of charges has also been established by the industry," the RBI had said in the concept paper.
Therefore, cash continues to be the predominant mode of payment as it appears to be 'costless' in comparison to the visible costs associated with card / electronic payments.