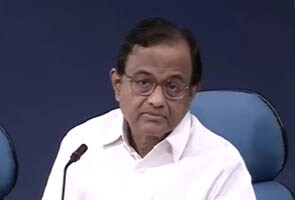 New Delhi:
Ahead of Afghanistan President Hamid Karzai's visit, the government on Thursday cleared another tranche of development aid to the tune of Rs 540 crore to be given to the war-torn country where such help has earlier directly benefited the local communities.
The Union Cabinet, at a meeting chaired by Prime Minister Manmohan Singh, approved the third phase of the Small Development Projects (SDP) to be implemented across all the 34 provinces of Afghanistan.
Under the first two phases of the SDP, India has built a number of basic health clinics, schools, child hospitals and dug borewells across border provinces of Afghanistan.
The SDP directly impacts local communities, supports social-economic development and facilitates community life through creation of infrastructure in various sectors including education, health, agriculture, Finance Minister P Chidambaram told reporters in New Delhi.
"Local communities of Afghanistan would directly benefit from the Small Development Projects which will cover all 34 provinces of Afghanistan," he said.
The Small Development Projects were earlier implemented in two phases--the first in July 2006 comprising 50 projects worth $11,216,179; and the second in June 2008 comprising 51 projects worth $8,579,537.
With a 2.3 billion dollar aid programme, India is one of the largest donors to Afghanistan, investing in the economy, humanitarian aid, education, development, construction and electrical projects.