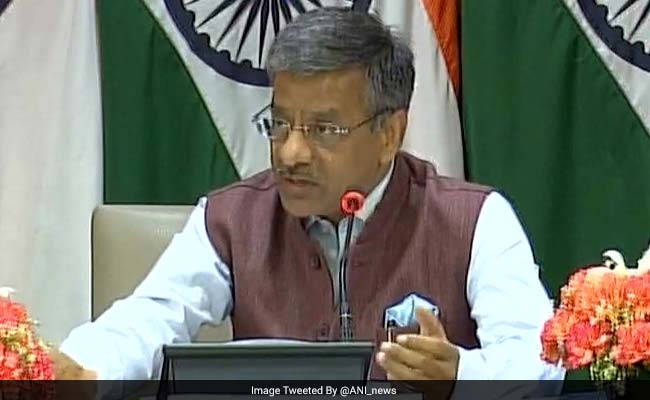 NEW DELHI:
Gopal Baglay, the foreign ministry spokesperson was appointed to the Prime Minister's Office on Friday. Mr Baglay's appointment comes less than five months after he took charge as head of the ministry's external publicity division.
Mr Baglay's appointment as joint secretary in the PMO was cleared by the Appointments Committee of Cabinet headed by PM Modi. He is likely to be replaced by Raveesh Kumar, Consul General of India in Frankfurt.
For the next two weeks, Mr Baglay will work closely with Vinay Mohan Kwatra, his senior colleague from the foreign service who he will replace in the PMO. "Vinay Mohan Kwatra and Gopal Baglay would work together in the PMO for an overlapping period of two weeks to facilitate smooth transition of work," Friday's order said.
Mr Kwatra is headed to Paris as India's Ambassador to France.
An official of the Indian Foreign Service, Mr Baglay has served as deputy high commissioner to Islamabad from 2011 to 2014 and was tasked to work in the ministry's division dealing with Pakistan, Afghanistan and Iran after his return. He also led the special division in the foreign ministry started by the NDA government to to facilitate international outreach of India's states.