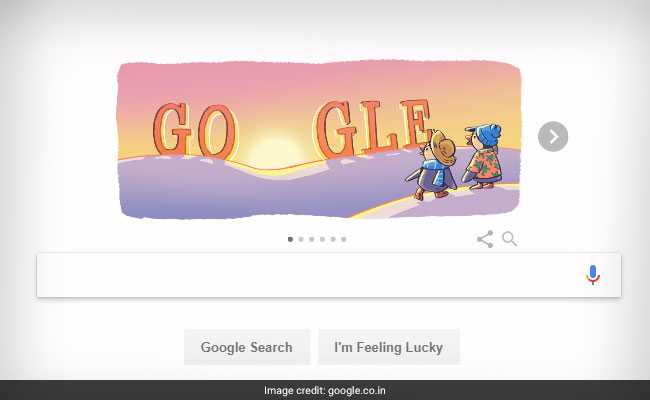 New Delhi:
On New Year's Day 2018, an adorable Google Doodle greets the users on Google's home page. Two penguin friends can be seen welcoming the new year's sunrise in a Google Doodle. This is a part of Google Doodle's holiday celebration week and in a series of photos, Google has shared two feathery friends enjoying the holiday season, planning the trip, visiting the "warm-weather" relatives. "After closing out the holidays with a bang, our penguin pals watch as the sun rises on a brand new year and look forward to what's ahead. Happy New Year!" wrote Google in a post on New Year's Day.
In a holiday season series, Google has been releasing doodles of the penguin friends. On December 31, the penguin friends were seen ringing the new year with sparklers in their hand. "Our feathery friends have enjoyed their delicious traditions and are now ringing in the new year with sparklers in hand. As they all admire the fireworks overhead, they think about how much fun it was to spend this time together," Google's post read.

"Tomorrow, follow along as our penguin friends start a new day in a new year," it added.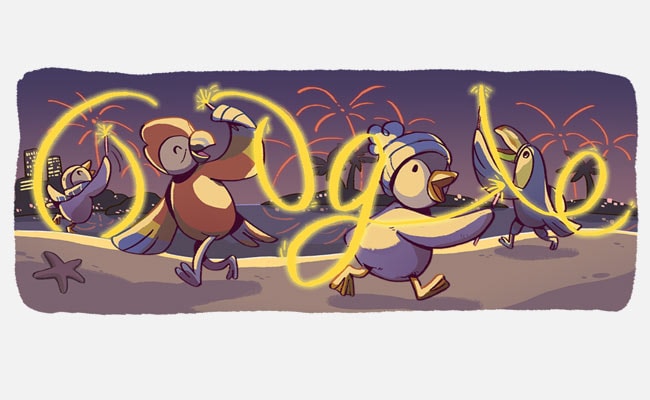 A tweet by Google read, "With sparklers in hand and fireworks overhead, four feathery friends ring in the new year in today's #GoogleDoodle"
With sparklers in hand and fireworks overhead, four feathery friends ring in the new year in today's #GoogleDoodlehttps://t.co/8VxMjA2oZRpic.twitter.com/tmbfPrBmTF

- Google (@Google) December 31, 2017
In other Google Doodles in the series, the feathery friends could be seen planning their vacation, enjoying a sumptuous meal with relatives, framing memories of the festive season. Take a look at the adorable Google Doodles of the series: