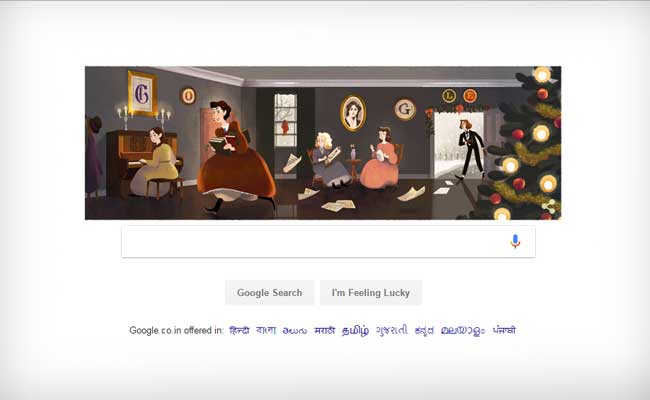 New Delhi:
Google today celebrated the birthday of one of the best-known female authors of 19th Century, Louisa May Alcott with a special Doodle displaying the characters of Little Women.
Little Women was Alcott's first and biggest success. It's a semi-autobiographical account of her life growing up with her sisters. The book became a classic coming of age title for millions of girls with relatable and interesting characters.
Little Women was written in two parts, and was so successful initially that it sold out and there was voracious demand for more tales of the characters' lives. Alcott wrote follow-ups in Little Men and Jo's Boys over the next 20 years, although it is Little Women that has been a children's classic for almost 150 years and has been adapted for screen and stage multiple times.
She served as a volunteer nurse during the Civil War. As a lifelong advocate for feminism and women's suffrage, she also became the first woman to register to vote in Concord, Massachusetts. Through her lifetime, she wrote several novels and short stories.
Alcott suffered chronic health problems in her later years, and died of a stroke at the age of 55 in Boston.