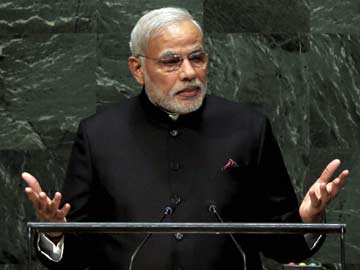 New York:
Financial services giant Goldman Sachs today said that it is eager to participate in India's growth story, as its CEO Lloyd Blankfein met Prime Minister Narendra Modi and described him as a "charismatic leader".
After meeting PM Modi in New York, Blanfein told PTI, "We discussed India. We are enthusiastic about the changes and the reforms in India and we are anxious to do our part in making India a better place.
"The meeting was very good. He is a very charismatic leader."
US-based Goldman Sachs, with a global turnover of nearly USD 35 billion, has a significant presence in India as well. With offices in Bangalore and Mumbai among other cities, it offers investment banking, global investment research, operations and technology services in India.
Mr Blankfein was the last business leader to call on PM Modi, who had a busy morning meeting top industry doyens of the US - first over a breakfast with 11 CEOs and therefore one-on-one meetings with six business leaders.
PM Modi will depart for Washington after addressing global thinktank Council on Foreign Relations (CFR) in New York. He is on a five-day US visit from September 26-30.